VOICES!
BEEZER
NOV 18, 2011 – JAN 29, 2012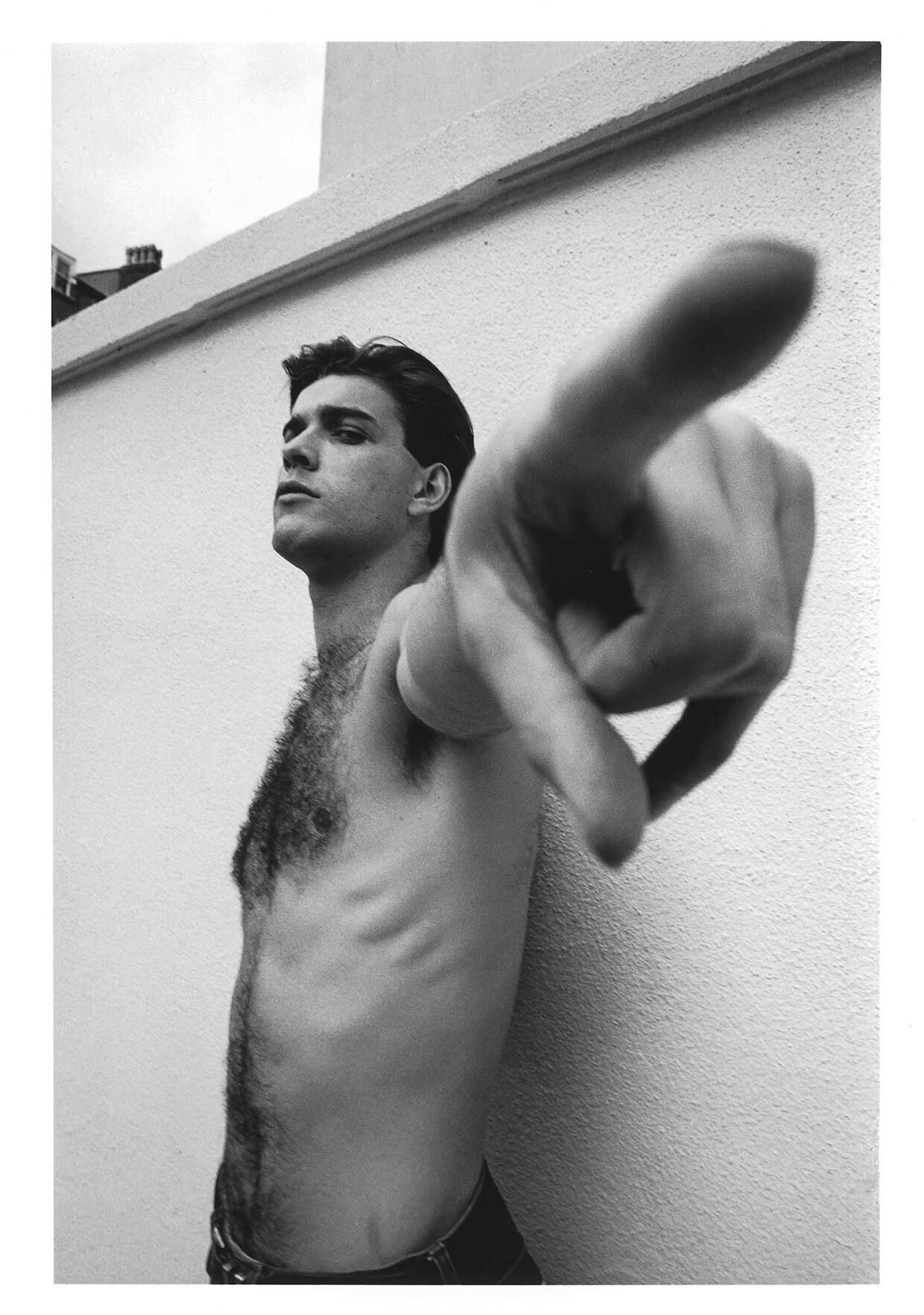 At the Diesel Gallery in Shibuya, from November 18 2011 to January 2012, the UK (Bristol) documentary photographer artist Beezer will exhibit a selection of his work created in the early 1980's.
"Kiss the future, protest and survive, this is one camera that ever lies" Mark Stewart
"VOICES!", a solo exhibition of Beezer's work photographed in the mid 1980's, includes images shot in Bristol, London, Barcelona and Cairo. The works, mostly unseen and never exhibited till now, will be displayed in four sections: "VOICES of Protest", "VOICES of Music", "VOICES of Art", and "VOICES of People". Beezer is well known for capturing some of the brightest moments of the youth culture in his hometown of Bristol, The subjects of his early work include friends who later moved on to become internationally known musicians and artists.
The work exhibited in VOICES! reminds us of the continuous desire of the human spirit to assert and express itself via music, art, protest and its own voice and physical existence.
Exhibited works and limited edition commemorative art book are available for purchase at the gallery during the exhibition as well as original T-shirts, a limited edition poster and tote bags.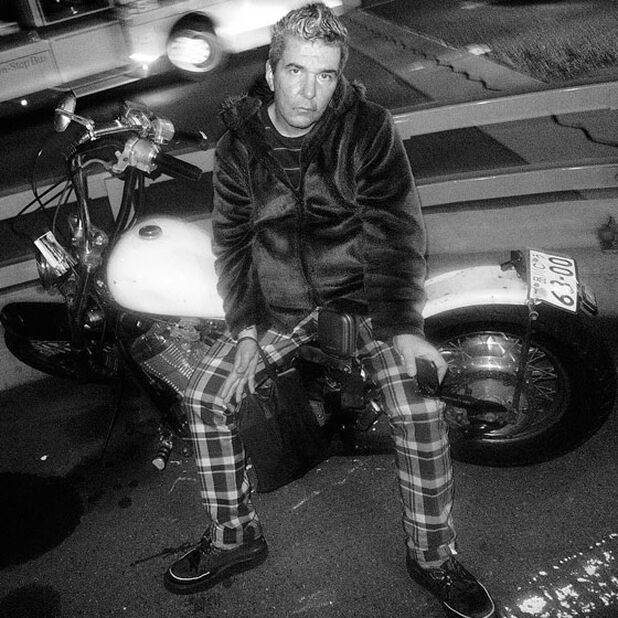 BEEZER
https://www.instagram.com/beezerphotos/
Born in Bristol, UK, in 1965. Beezer is a documentary photographic artist of the street. Beezer left school early in the early '80s and studied photography at Bristol Technical College. He made his first documentary series of photos in Bristol at a very rough boy's school in Southmead in Bristol. In the early 1980's, the Bristol music scene was burgeoning, both for live music and DJ-ing. It was also at this time that the conservative Thatcher government's policies created social unrest and protest. Apartheid was at its peak in South Africa and graffiti art, reggae sound systems and protests & riots spread. During this time, which Beezer calls the Wild Dayz, he documented this influential and fertile period of musical, artistic and social history ? the result was a record of the emerging underground youth culture that helped shape later mainstream lifestyles in the UK and the music generated in those years gave birth to artists such as Massive Attack, Roni Size, Smith & Mighty, Tricky, Mark Stewart, Nellee Hooper (produced Bjork, Madonna, U2, Soul ll Soul, Sinead O'Connor), all whose music and creative culture still influences the world today. This era was the focus of his acclaimed photo documentary book "The Wild Dayz". After the Wild Dayz time Beezer moved to London, traveled to Barcelona, Morocco & Cairo. Since then has worked in New York, all over Asia and the South Pacific. Beezer has photographed for Venue magazine, the New Musical Express (NME) and has exhibited in the UK at the Bristol City Museum And Gallery, Arnofini, Manchester URBIS Gallery amongst others. Much of his work outside of his widely known Wild Dayz series is virtually unknown. Beezer moved to Tokyo where he based himself till 2009. He now shares his time between Bristol and Tokyo.
Title: VOICES!
Artist: Beezer
Date: Nov 18, 2011 – Jan 29, 2012
Venue: DIESEL ART GALLERY
Address: cocoti B1F, 1-23-16, Shibuya, Shibuya-ku, Tokyo
Tel: 03-6427-5955
Hours: 11:30 - 21:00
Holidays: Non-Regular Holiday
Curation:
John Boreland (Out There Inc.)
Soulful Management System Ltd.
Supported by SunM Color Co.,Ltd.
John Boreland
(Soulful Management System Ltd.)
John Boreland, has been involved in creative production and management, visual production, print production and publishing, event and exhibit production, digital music distribution, artist touring and management, brand marketing and licensing for 30 years. Based in Japan, he has worked on projects and with artists from Japan, the UK, France, USA, Australia, China, Brazil, Germany amongst others.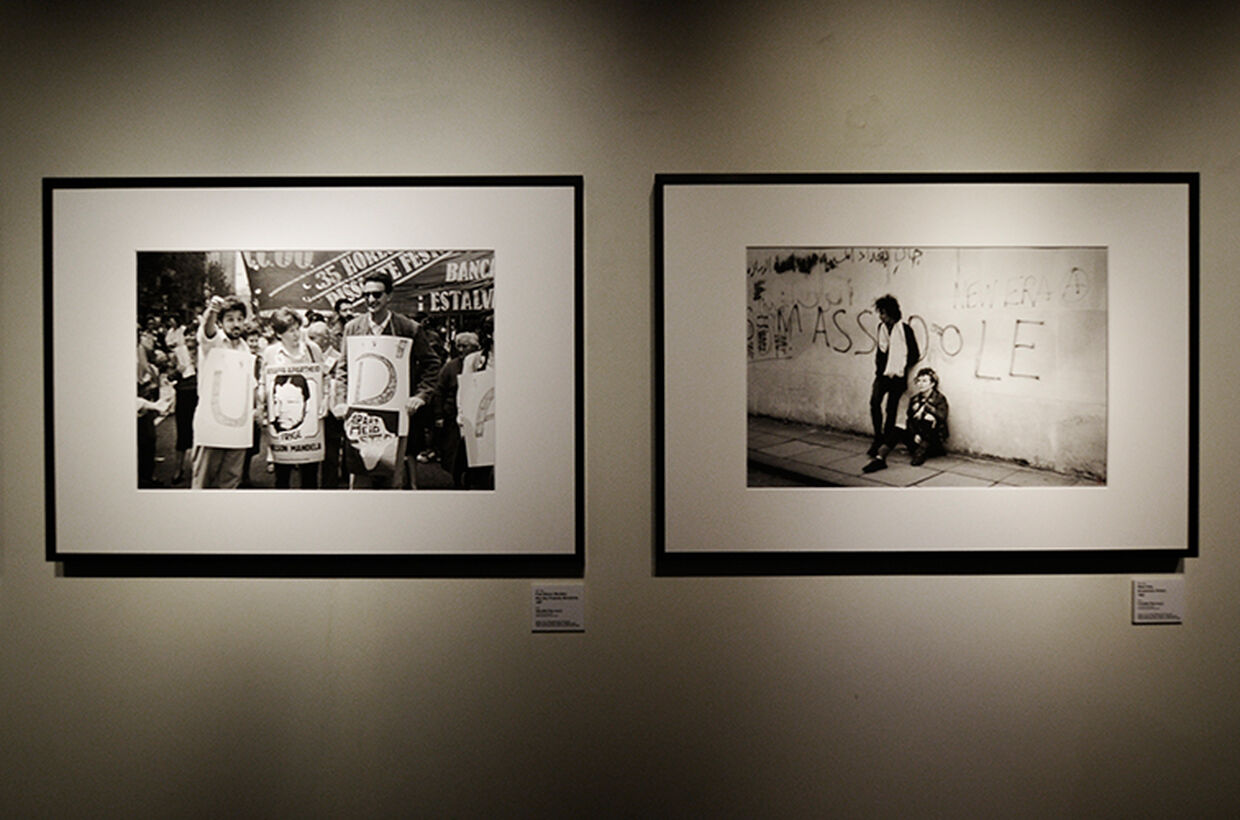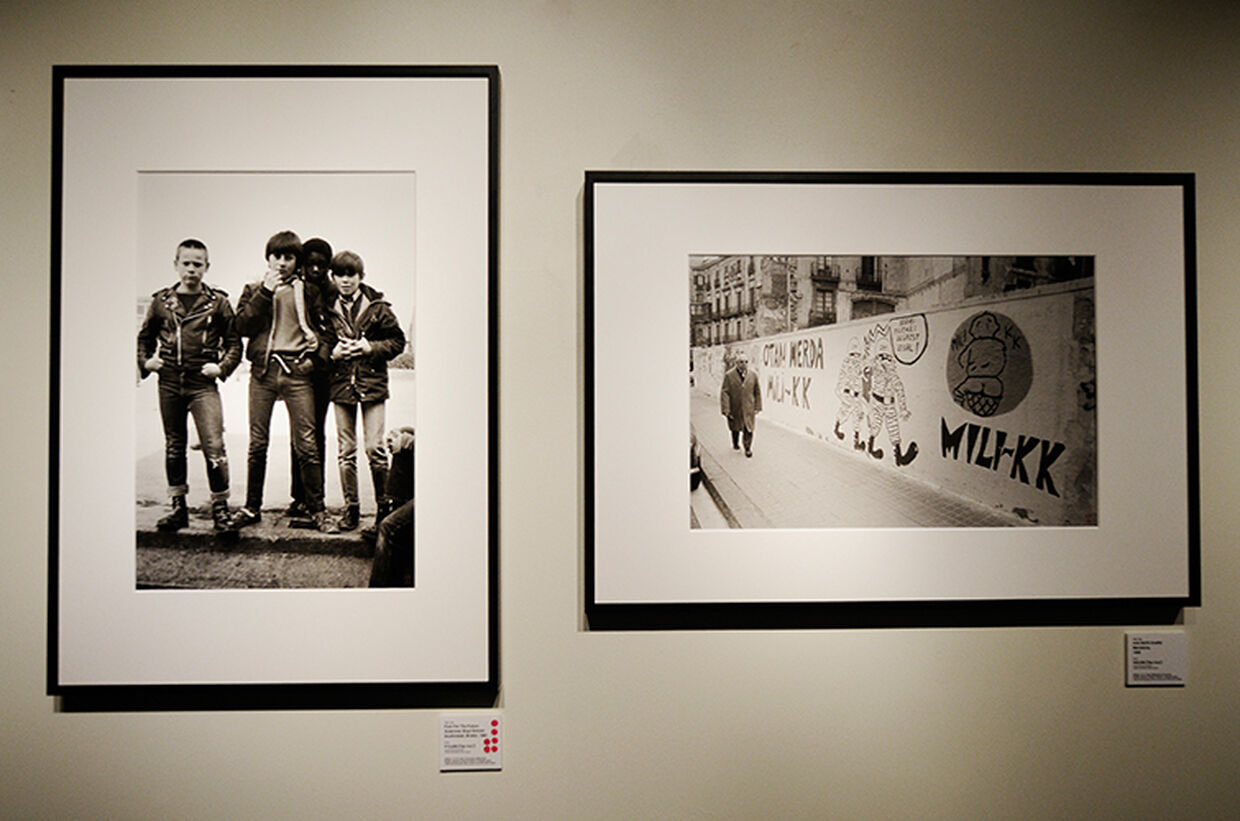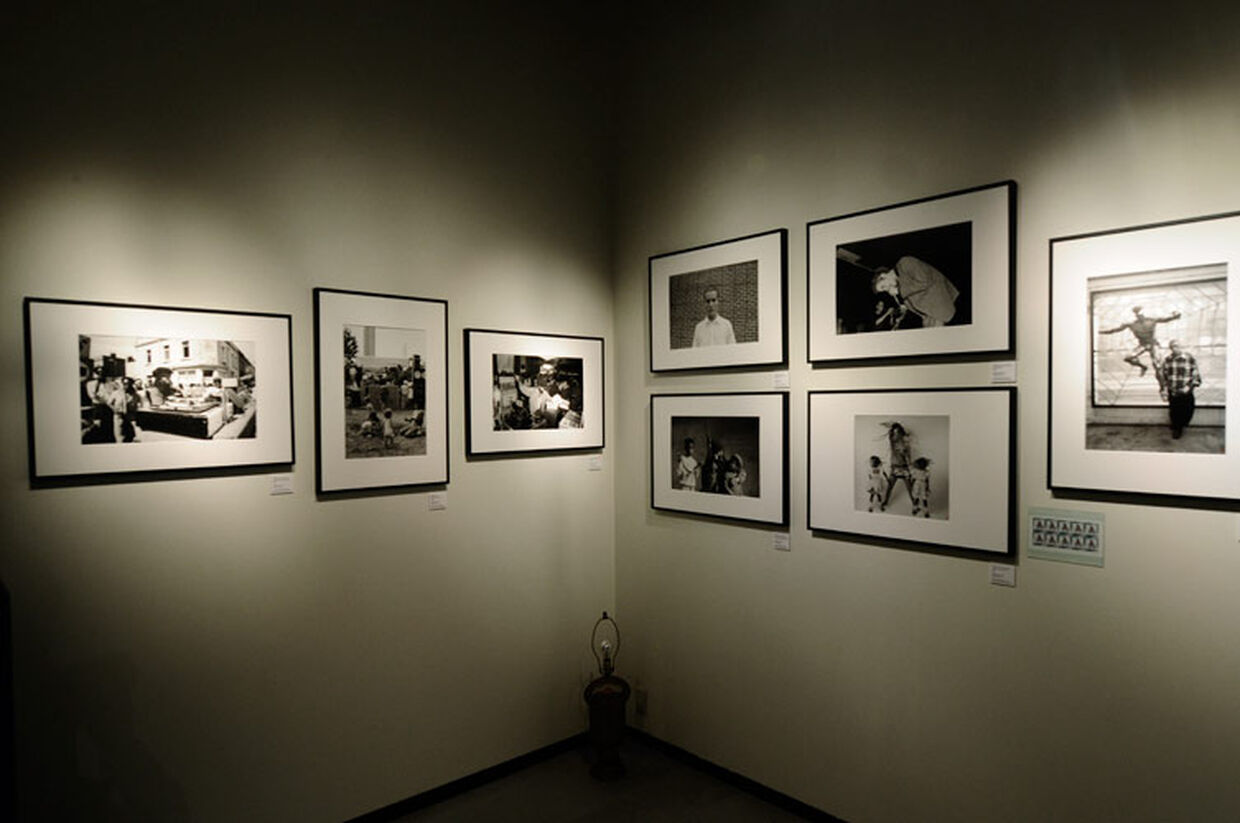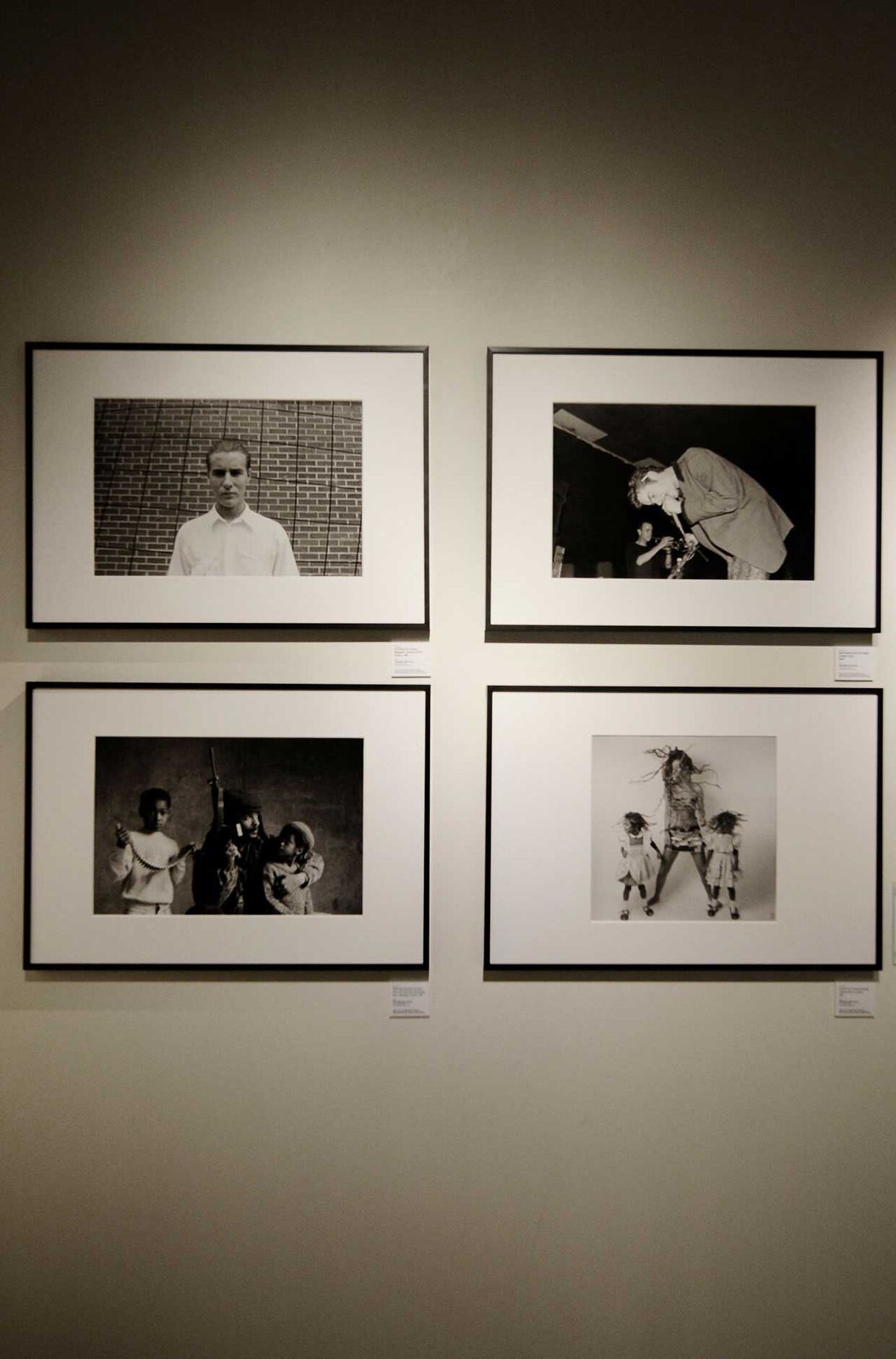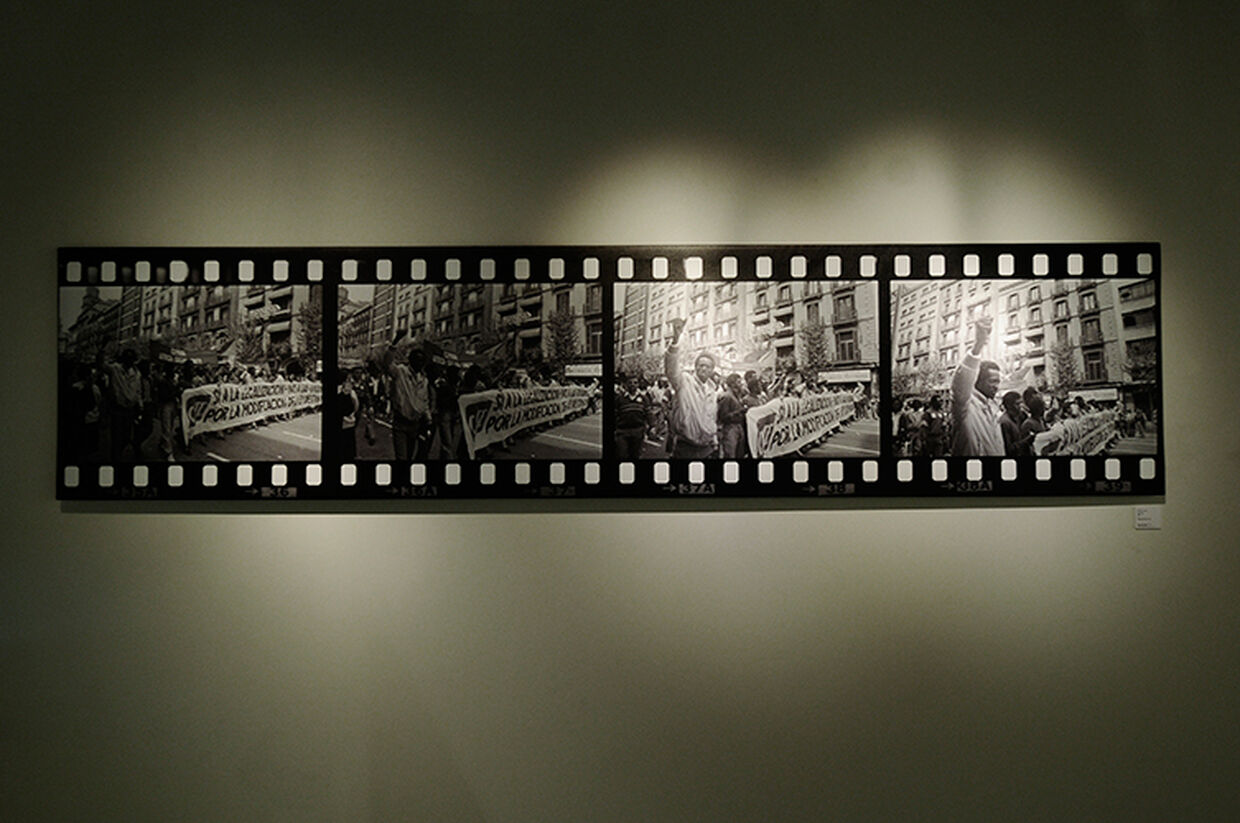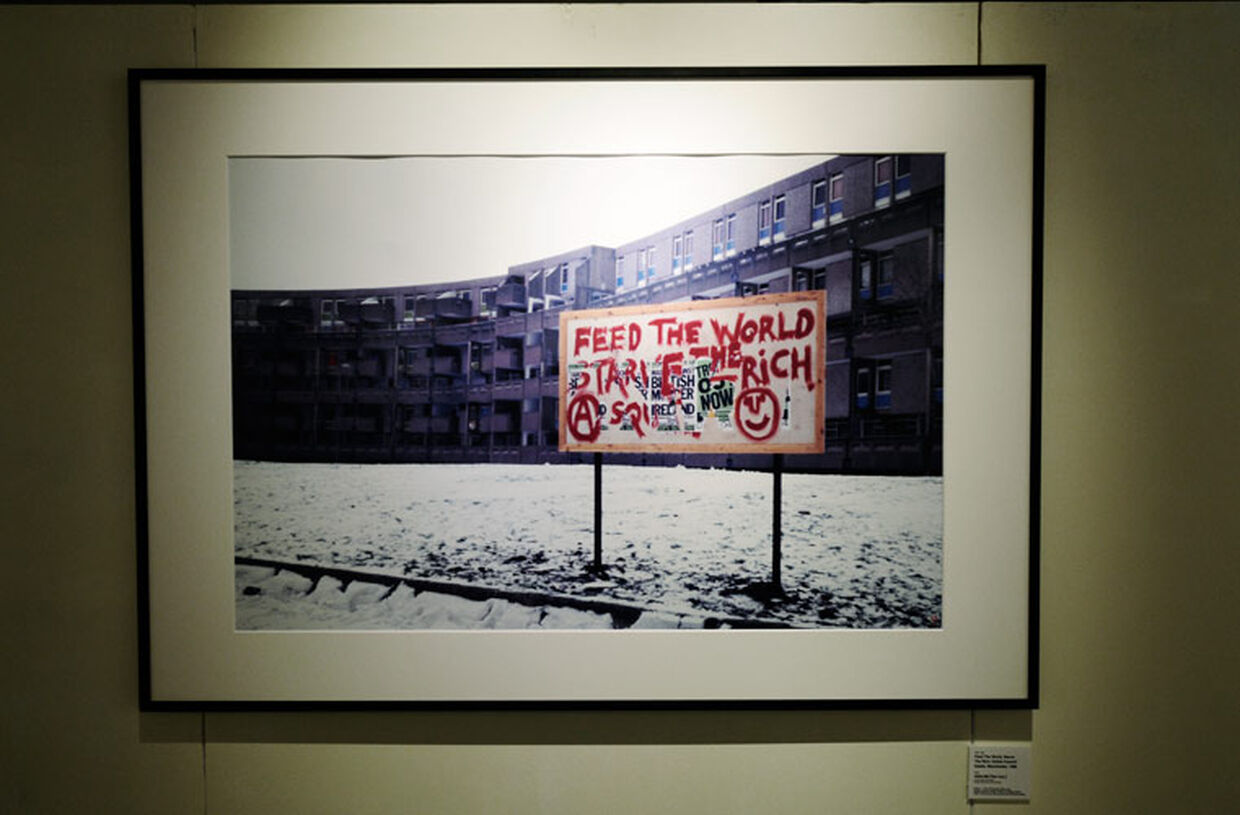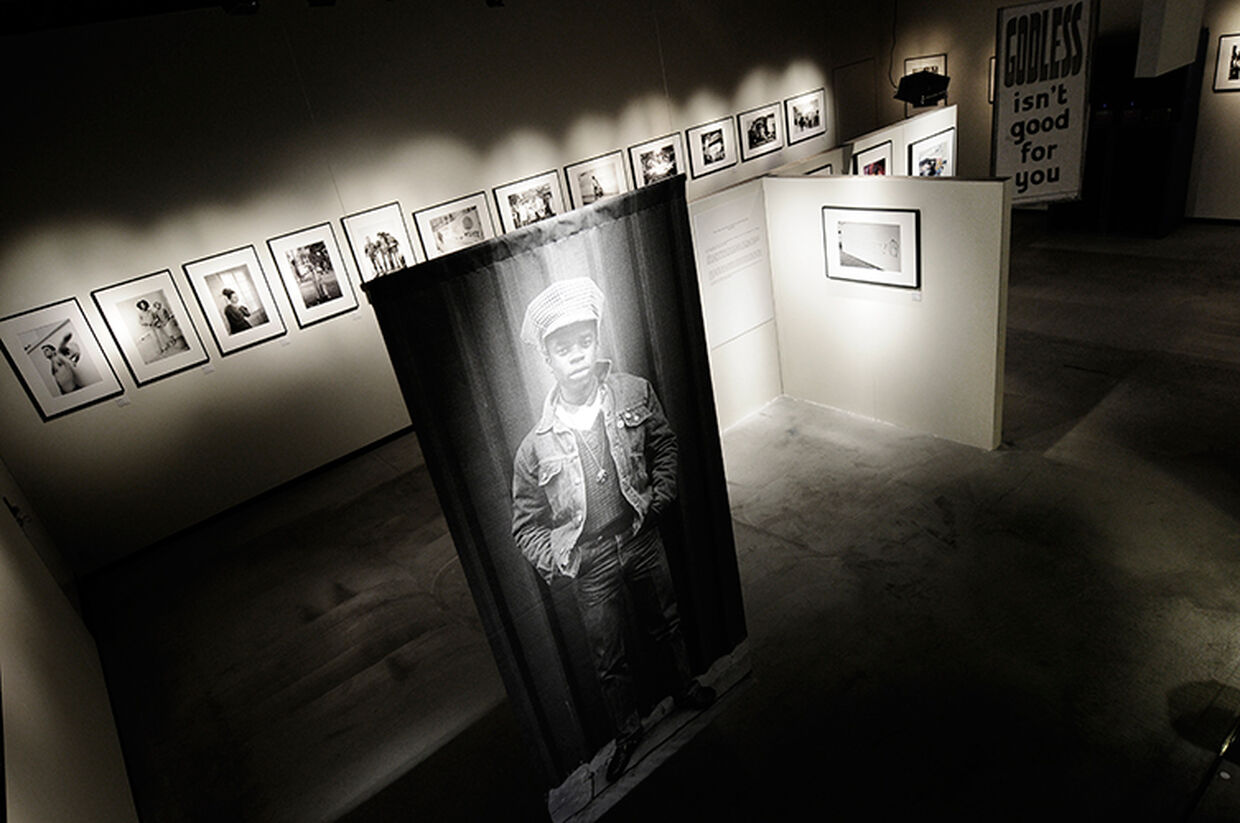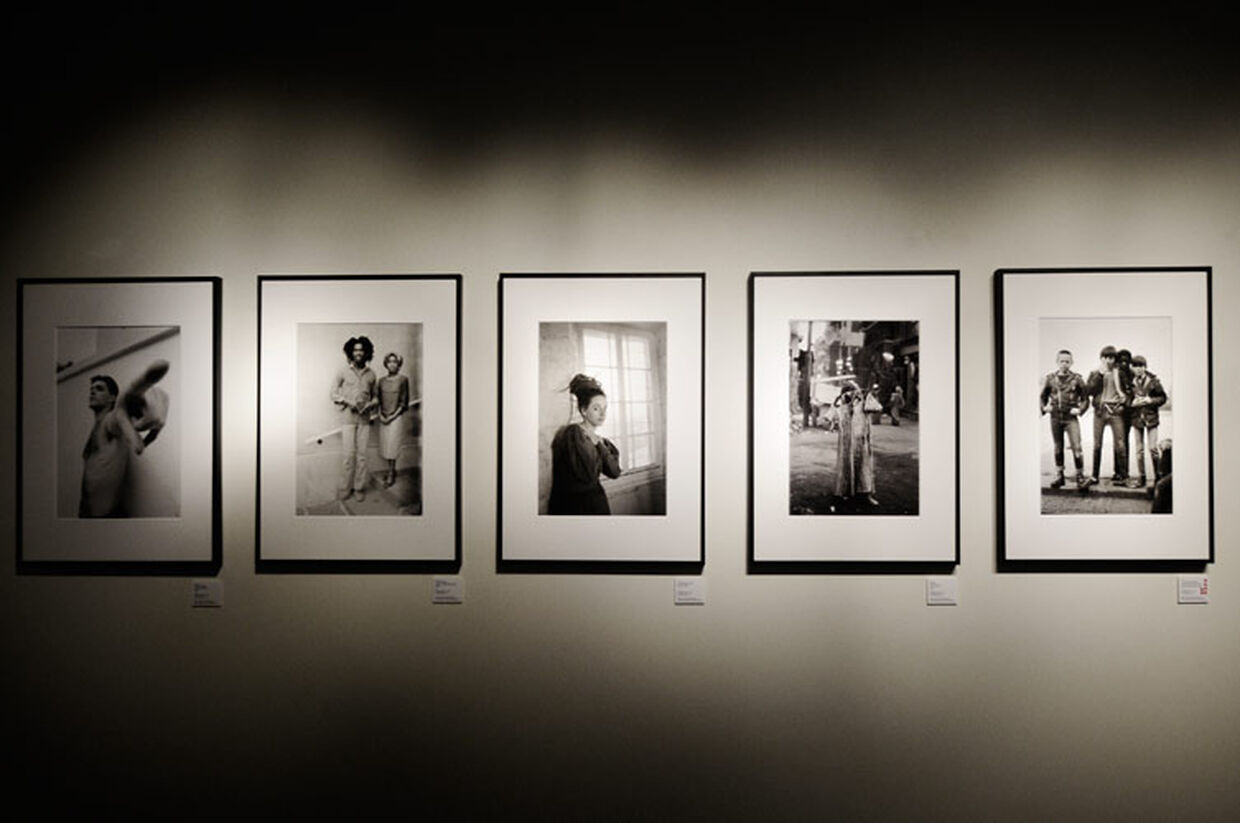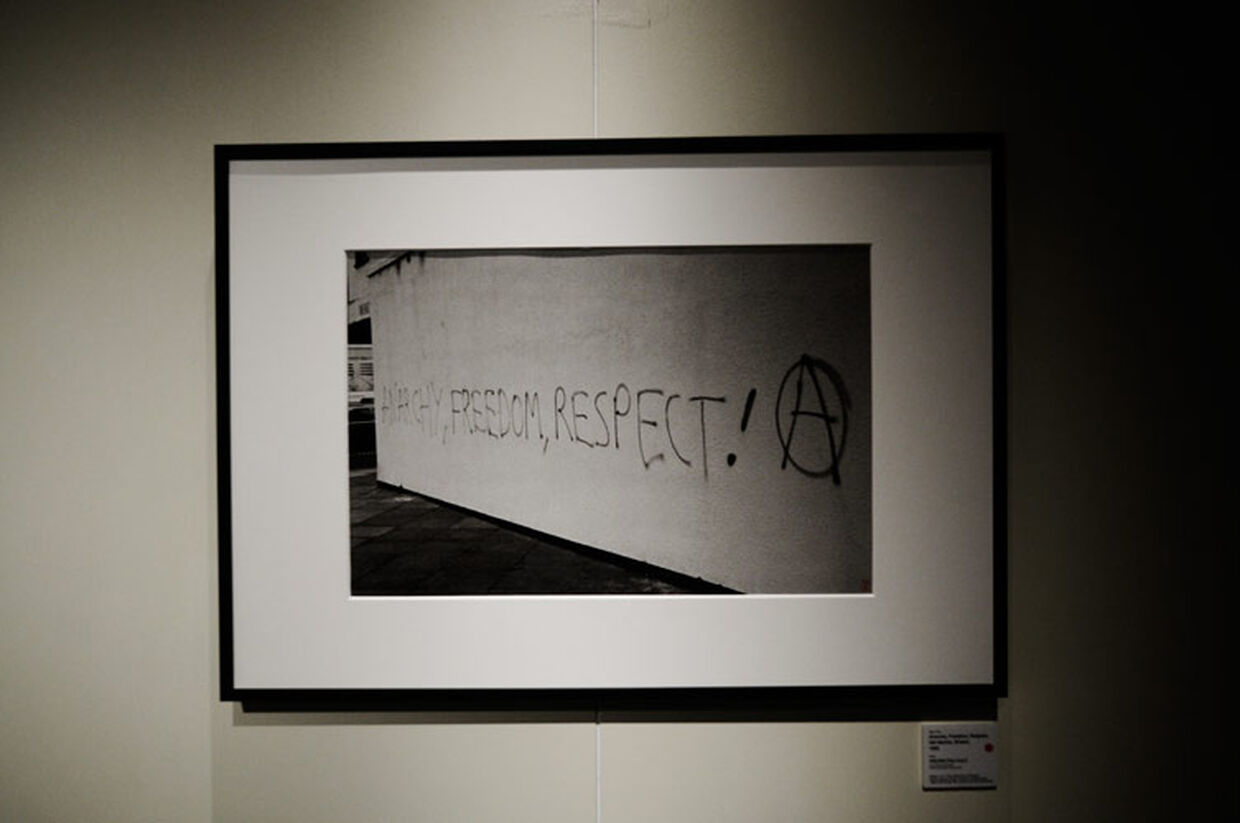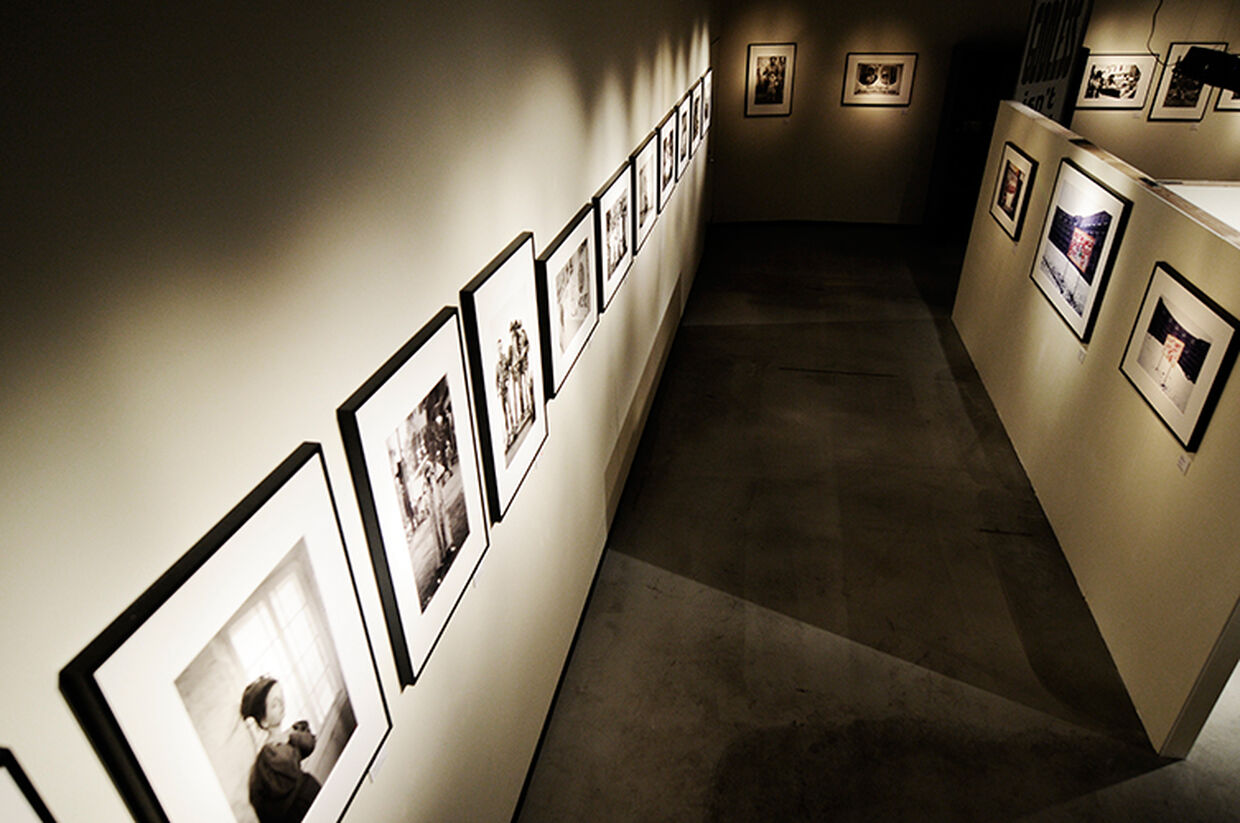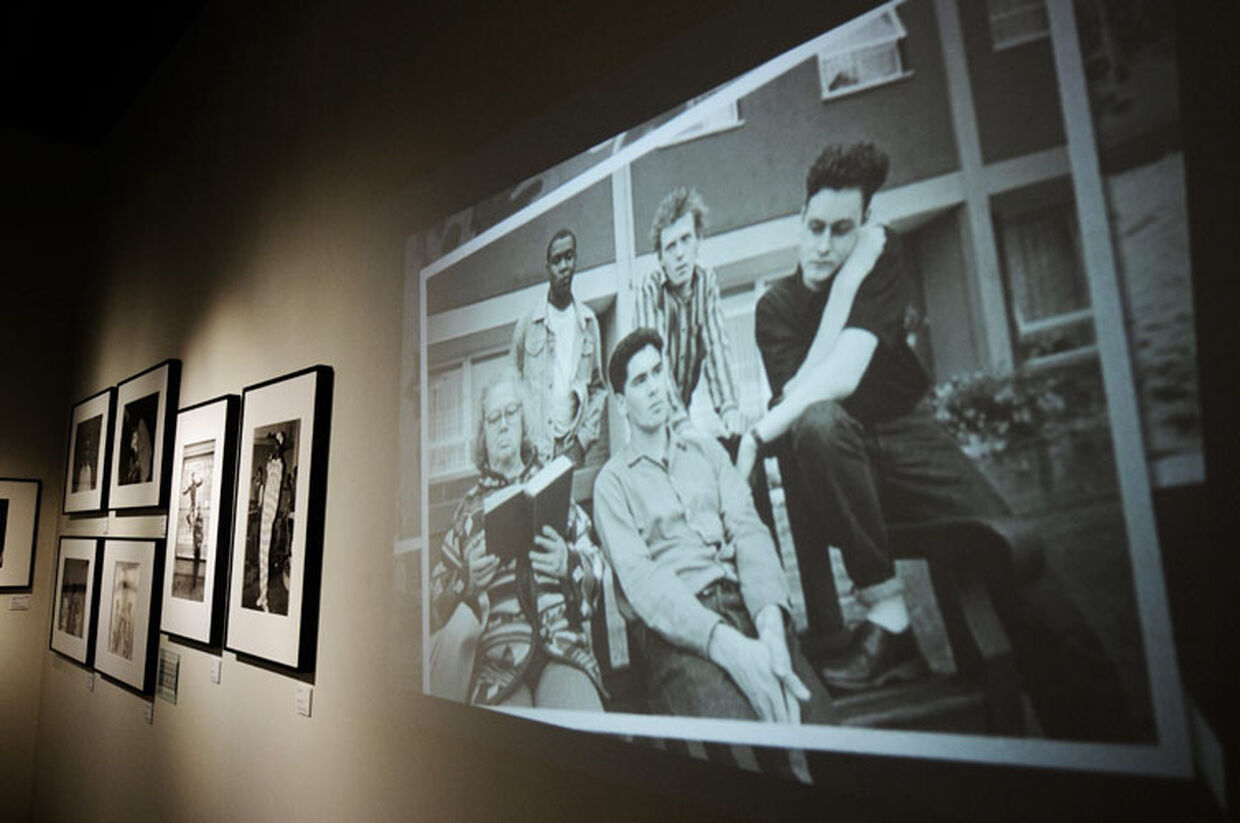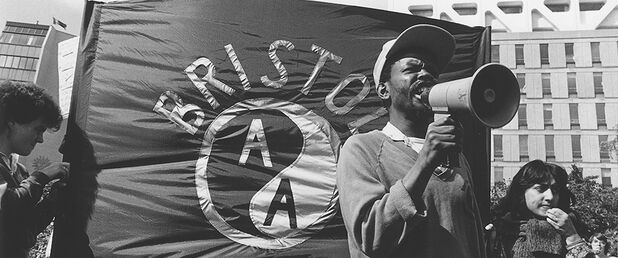 --Could you give a brief introduction to yourself?
I was born in Bristol in 1965 and I grew up there. I moved to London and was shooting for NME and other magazines then and during that time I traveled to Spain and Egypt. i had always wanted to live in a different country, not just visit and before leaving England I was shooting some Japanese bands and shooting for Japanese magazines in London. So I thought I'd give it a shot and moved to Japan. I have published and exhibited in Japan and in the UK and will be exhibiting in Europe and the USA next year. I now spend my time between Bristol and Tokyo.
--We heard that you studied photography in the early 80s. What made you want to pursue documentary photography?
I left school in the early 80's. There was a brand new audio-visual course going on at technical college in Bristol, so I borrowed a camera from a friend and put together some photos and I was accepted into the course. I did a documentary series of photos at a very rough boy's school in Southmead in Bristol. There, I met a religious education teacher who was putting out a book called God Rules, OK with kids from broken families reciting bits from the Bible. She asked me to take the photos. That was my first book.
Bristol had a very healthy scene at that time, both for live music like Mark Stewart and the Maffia and DJ-ing. In early 1980's, Technics just brought out these new DJ decks. All my friends were DJs and they would play all kinds of records - funk, punk, post-punk and then a lot of US hip-hop and electro stuff was coming in. There was also the graffiti that people like 3D were doing. But we had no idea what it would escalate into. The Bristol guys would go up to London to play with the other sound systems and sometimes combine to hold big warehouse parties. These were completely illegal events attracting 700 or 800 people in a freezing cold warehouse with a bathtub full of beers, and a massive sound system the vibe was incredible almost mystical. There was attitude, but none of the egotistical face we see too often now. I knew most of the people around me, and they knew me. So it wasn't a problem hanging out with the camera. I put my own darkroom together at home, so I'd take photos, develop them and show them to my mates the next day. Since 1982 when I had left technical college and then started working for Venue! Magazine, it was second nature, and still is, to have a camera around my neck. So what I would be doing was photographing was going on around me. Still do it now. And having the camera around was as familiar to people as it was to me. So, in many ways, documentary photography found me, I did not find it.
--What kind of influence did the UK music scene and youth culture have on you , for example people like Massive Attack, Mark Stuart and Tricky?
This has no meaning in some way. It is just what i grew up with. There was a scene that went on around me that I was a part of it. At the time, no one really thought about the future that much, at least I wasn't anyway. I'd say it was a case of all the seed were set for branching off into all the scenes that they have successfully become. All the characters were individuals.
--However, as this scene became something of a major phenomenon, your work also became known to the public. Did you expect that in the first place?
Music is their message, a global message. My channel is through my visuals and I am making new stuff everyday and no one expected to be where we are now. Some people look after their original records where as I look after my negs and film.
--Please talk about your photography exhibition, VOICES!, at the Diesel Art Gallery. What is it about?
I took many photos in the UK, and in Barcelona during the demonstrations of the mid 1980's. these demonstrations were about all sorts of different issues from the miner's strike in the UK, to police abuse to housing problems to anti-apartheid and nuclear disarmament. It is clear that with recent riots and protests around the world, that not much has changed. The curator of the exhibition was quite familiar with these photos and suggested them as the subject and concept very early, about the same time as the Arab Spring uprising, so that the concept was rather developed by the time the exhibition opened.
--The title, VOICES!, it feels like that there is some voice as message without a voice in photography. What kind of thoughts did you put into the title? Do you have any message that you would like to tell by photography?
The images maybe silent but the voices of the people and the messages that they carry on the placards and banners can be heard visually. These silent voices are given voice visually. Also, in the exhibition there is a soundscape playing continuously in the background that has street sound, music and recordings of people speaking about why they might protest and what they thought the recent UK riots were about. So, there is both aural and visual voices incorporated in the exhibition.
--You've lived in Tokyo before. What do you find most different between Bristol and Tokyo?
Tokyo was initially a difficult city to get into. Even though I worked for labels I had no friends, I could not understand the television, I had difficulties. It was a shock, even though i was correspondent in Japan, even though I had come here to live, there were all sorts of barriers. After the first 4 to 6 months it became much easier. Tokyo is a camera city, a camera friendly city. I my recent projects in the UK, in Bristol for instance, you cannot just walk in and start taking photos. It is not so easy for a stranger to take photos. You have to move in, speak with people and become inside it whereas in Tokyo, you can walk in and start taking photos soon as people are not uncomfortable with camera's being around. In UK you have to be more more sensitive.
--Please leave message to readers.
I am really grateful that people are acknowledging what I am doing, because at the time, there was nothing being said, nothing being done, nothing being heard and now I am happy that people are into it. Yes, I do take photos and amazing things were happening at that time and we were like minded people and we all have a part to play.
※This interview is reprinted from Online Magazine "Shift".
Japan-Based International Online Magazine Features Creative Culture.
http://www.shift.jp.org/
商品を削除しますか?
次の商品を買い物カゴから削除しますか?