GLAMOROUS FUTURIST
CHENMAN
FEB 17, 2012 – MAY 11, 2012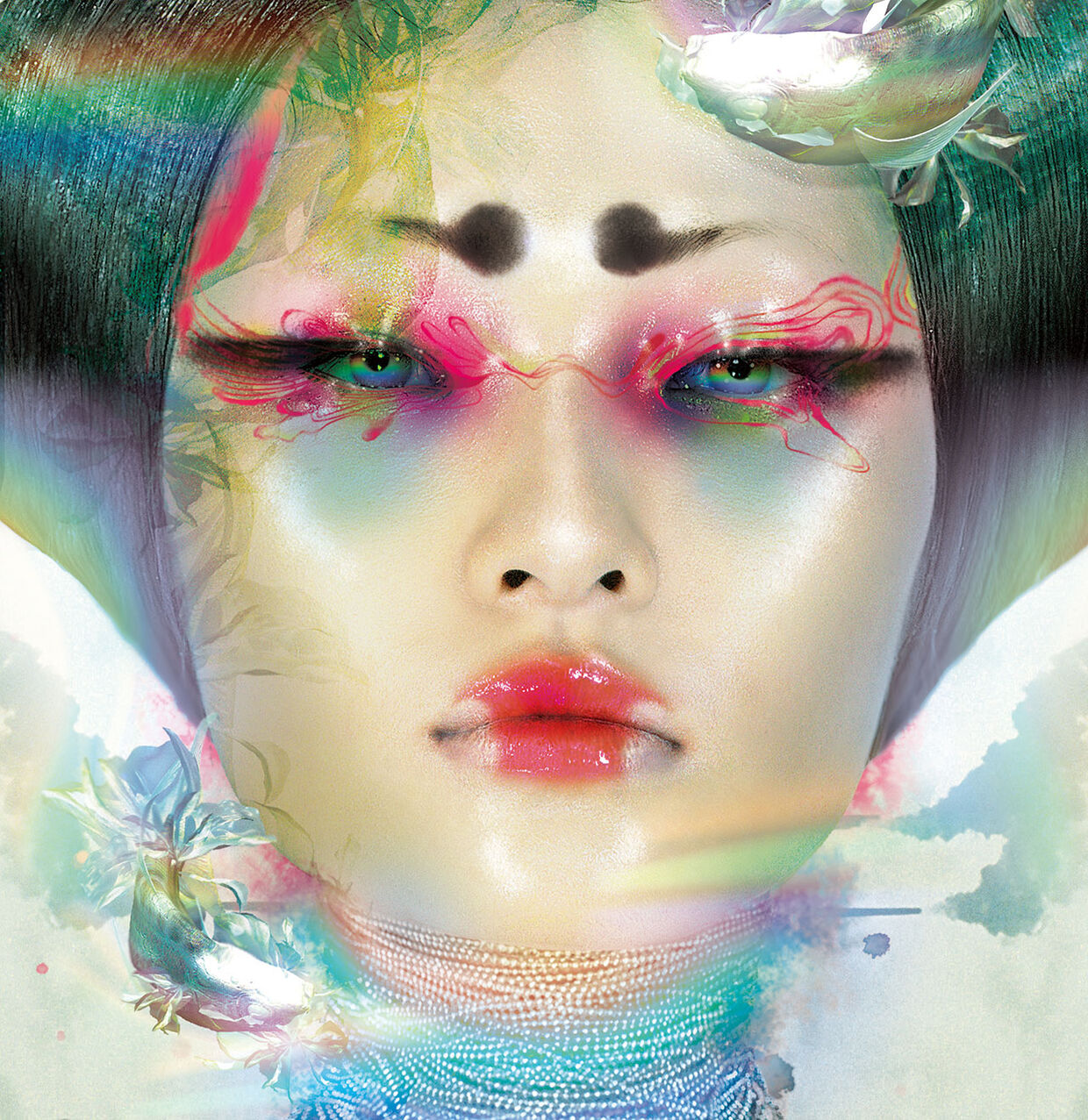 Super star of Chinese photography will make her first appearance in Japan at DIESEL ART GALLERY!
CHENMAN is an exceptional photographer of new generation that many of celebrities such as Cindy Crawford, Faye Wong and Gong Li desired to be taken by her. Her debut in Japan is a must see.
CONCEPT
Soon after making a sensational debut in her early 20s and having rocked all over China with her unprecedented style, CHENMAN started her career in Paris and London, with her brilliant works striking everyone and also her presence as an artist. CHENMAN perpetually pursues her "excessively" perfect expressions created through her unique and strong eye for beauty. She breaks through the genre or photographs and present space-time to declare proudly the glamorous future of art.
Exhibited works and art books are available for purchase at the gallery during the exhibition.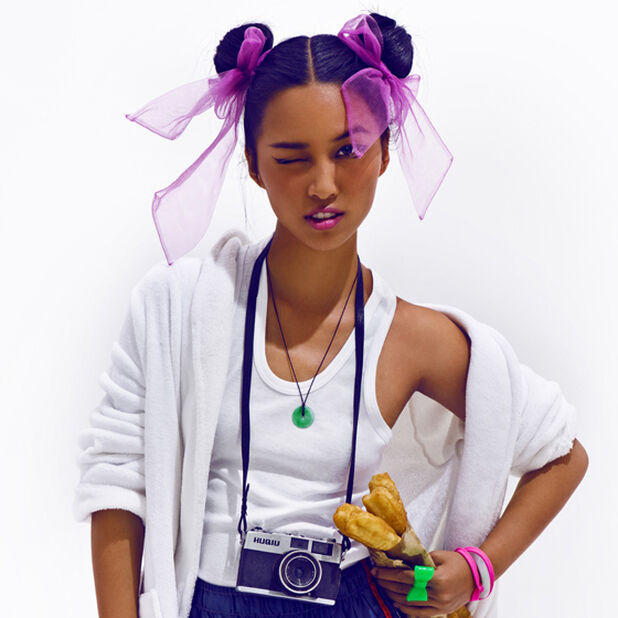 CHENMAN
https://www.instagram.com/chenman/
CHENMAN was born in 1980 in Inner Mongolia, grew up in Beijing, and studied at the China Central Academy of Fine Arts, major in graphic design and photography.
In addition to her natural talent for drawing/painting, CHENMAN acquired the skill of Photography, or "extended function of painting", that led to create her own "visual language."
The series of cover artworks for fashion magazine in Shanghai "VISION" she produced while she was a student in 2003, was acclaimed as the most unique cover image in Chinese magazine history, and she got a flood of shooting offers from celebrities.
She became a leading figure of "80hou(balinghou)"*, who made "Chinese dream" comes true in her early 20s.
Previous Exhibitions
2011
・ Chen Man Visual Arts Exhibition (Museum of Contemporary Art Shanghai, Shanghai)
・ Elan (Today Art Museum, Beijin)
2010
・ The Exhibition of China Photography of 100 Years (Shanghai EXPO, Shanghai)
・ Red Beauty (Fabian Fryns Fine Art, LA)
・ Chen Man (Loft Gallery, Paris)
・ Unbearable Beauty (OOIBOTOS Gallery, Hong Kong)
・ Chen Man (F2 Gallery, LA)
2009
・ Armory Show (New York)
・ Art Paris (Paris)
・ Art Beijing (Beijing)
・ Love Dialogue (Shanghai) * Special art project with CELINE
・ Art Photo Expo Opening Exhibition (Art Photo Expo Galley, New York)
・ Models, Mermaids and Medusa (Hai Gallery, London)
2008
・ China Design Now (Victoria and Albert Museum, London)
・ Dmolition Pary(Organized by Philippe Starck, Paris)
Title: Glamorous Futurist
Artist: CHENMAN
Date: Feb 17, 2012 – May 11, 2012
Venue: DIESEL ART GALLERY
Address: cocoti B1F, 1-23-16, Shibuya, Shibuya-ku, Tokyo
Tel: 03-6427-5955
Hours: 11:30 - 21:00
Holidays: Non-Regular Holiday
Curation: ASHU
Supported by: SunM Color Co.,Ltd.
Cooperated by SHARP CORPORATION
ASHU
Established in 2008 by the writer and coordinator Taka Nakanishi and the editor Daisuke Nakanishi. ASHU has been keen to introduce Asian artists toward Japan and also Japanese artists toward other Asian countries, as well as considers our base Japan as the cultural hub in Asia to develop a variety of projects collaborating with artists around the world. Produced in 2010 the exhibitions of Yuji Kimura and GROOVISIONS, collaborative exhibitions between Keiichi Tanaami and :phunk (all held in Singapore), and solo exhibition of :phunk "WELCOME TO ELECTRICITY" at DIESEL DENIM GALLERY (Aoyama, Tokyo). Also in 2011, produced the exhibition of Spike Jonze "THERE ARE MANY OF US - I'M HERE", MOGOLLON"SOMETHING IS ABOUT TO HAPPEN" both held at DIESEL ART GALLERY (Shibuya, Tokyo), and the collaborative exhibition of Aya Shindo & Harry C. "Dark Beauty ? The Dream of a Queen" (Hong Kong). Now engaged in the production and management of various artists including :phunk, Theseus Chan & WORK (Singapore), Michael Punchman, Stella So, Tak, Chihoi (Hong Kong), Mogollon (USA), Aya Shindo (Japan).
CHENMAN SPECIAL INTERVIEW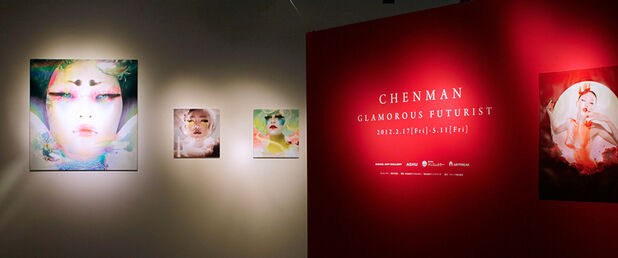 --Could you give a brief introduction of yourself?
I am a typical "born after the 80's"- "the only-child"-generation in China, I think we are the generation that witness material dreams into reality.
--Please talk about your photography exhibition, GLAMOROUS FUTURIST, at the Diesel Art Gallery. What is it about?
Due to the limited space, it only shows part of the first phase and third phase of my works.
--Out of the artworks that you have created, which is your favorite?
They are like my children, I love all of them.
--Please tell us the progression of your work
My works are divided into three phases. I'm trying to explain/express myself in the two phases. The first phase is the "visual" phase, back then I was still in college, did a lot of post-production. Until now, no one has done anything like this, it's my creative attempt, a young creative passion, lots of additions, felt alive.
Then I got into fashion, people were concerned about my works, afraid of too much post-production that turns into portraits of fairy and demons. Then I jumped to a minimalist stage, without any transition, the pictures were like enlargement of the one inch photos. These works made people know my skills are not just in post-production, stars began to look for me, that lead to my status of the mainstream fashion photographer.
After I shoot lots of superstars, I started to work on the Chinese contemporary background series. This series is very special to me, because I'm the first fashion photographer that uses Chinese contemporary faces and background into mainstream fashion. China was used to copying Western or Japanese/Korean style, this is new, and it's easy to fail. But I know I can do it because of three reasons:1)I never went to abroad to study, I'm a local photographer; 2)I'm familiar with the vision industry; 3)I think this is what I should do. China should not repeat its ancient art over and over again. I would like to show how contemporary Chinese art can be. This group of photos, the most famous one with Lu Yan on the Great Wall, is the first time that mainstream fashion magazine shoots on Great Wall. It was quiet a sensation. Foreign magazine "Mirror" did an article about it, saying it's the new face and reformation of Chinese fashion.
The third phase of my works is based on Chinese culture, adapted by Western techniques. They offer a visual combination of contemporary international aesthetics and local cultural sensibilities. It's using vision from the spoiled material civilization, to achieve visual exposition of the modern languages.
--What kind of message would you like to portray with your photography?
Environmental consciousness within us determines the environmental quality of the outside world, and this is what we need in a world dominated by material civilization. We should use the least resources to create with the highest intelligence to reach harmony between man and nature. I believe I'm good at expressing what are within us. My works are complex, it matches the faces of our era; it's Oriental and Western, it's neither mainstream nor non-mainstream; it's the past, the present and the future; It's tacky and elegant.
--Where do you get your inspiration? What inspires you?
Life is my inspiration. I love traditional Chinese philosophy and culture; my works are based on Chinese culture, adapted by Western techniques. They offer a visual combination of contemporary international aesthetics and local cultural sensibilities, achieved with "software" from the ancient Chinese culture, "hardware" from modern Western culture.
--You have used female models to create your works, so please tell us your rendition of the ideal female image. Also who is your female inspiration?
Everyone is a supermodel, I love all creatures. Camera is just a tool, depend on how you use the heart to use it.
--You have collaborated with celebrities such as: David Beckham, Cindy Crawford, Faye Wong and Gong Li. How was the collaborative production with them?
They are all humans. Everyone is different.
--Please tell us about Vision.
I was back in college in 2003. No one did post-productions to photos, even just for skin. I was not a photographer in the photography industry; I was not an artist in the art industry. My works were in a very special place.
--When working with the many fashion magazines such as: VOGUE, ELLE, Harper's BAZZAR, MarieClaire, COSMOPOLITAN, Esquire, NYLON, SPORT & STREET; do you have something you always try to do?
I always want to shoot the faces of contemporary China, it's positive and rising. No one has done anything like this in the Chinese fashion industry, I use ordinary tour places as backgrounds, such as shooting Tianmen Square into fashion. It was not easy and many views were against it. I did it and did it for mainstream A-list fashion magazines. Those were the second phase of my works.
--What's the difference with the expressions and mindset, if there is any, between your original works and commercial works?
Beauty can be divided into two categories, Natural beauty and the Beauty of Wisdom. The combination of the two is the meaning of human beings. Environmental consciousness within us determines the environmental quality of the outside world, and this is what we need in a world dominated by material civilization. We should use the least resources to create with the highest intelligence to reach harmony between man and nature. Art and business have been fallen in love. Now artists are doing business by replicate themselves. Commercial products can be arts as well, such as iPad.
--Please tell us about the i-D Year of Dragon project.
The 12 covers collaborations I did with i-D Magazine in honor of the Chinese New Year. Those portraits are works of art that celebrate the diversity of Chinese beauty in a very avant-garde fashion. They are inspired by the 12 traditional Chinese painting colors. I picked the models from hundreds of minority students, it was very interesting.
--How does collaboration with other creators affect your own creations?
Everything around me affects my creation in some way. They probably made more people know who I am.
--What is appealing about Photography for you?
It's real and beyond reality.
--How do you feel about China and the Art Scene at the moment?
It starts to develop into its own style, but it's just a start.
--Any new projects for the future?
I never plan my future. A lot of things are going on though.
--Please give a message to the people coming to your exhibition
Be true to your soul.
商品を削除しますか?
次の商品を買い物カゴから削除しますか?