BLACK SUN
SIMON HENWOOD + FANNIE SCHIAVONI
NOV 20, 2010 – FEB 13, 2011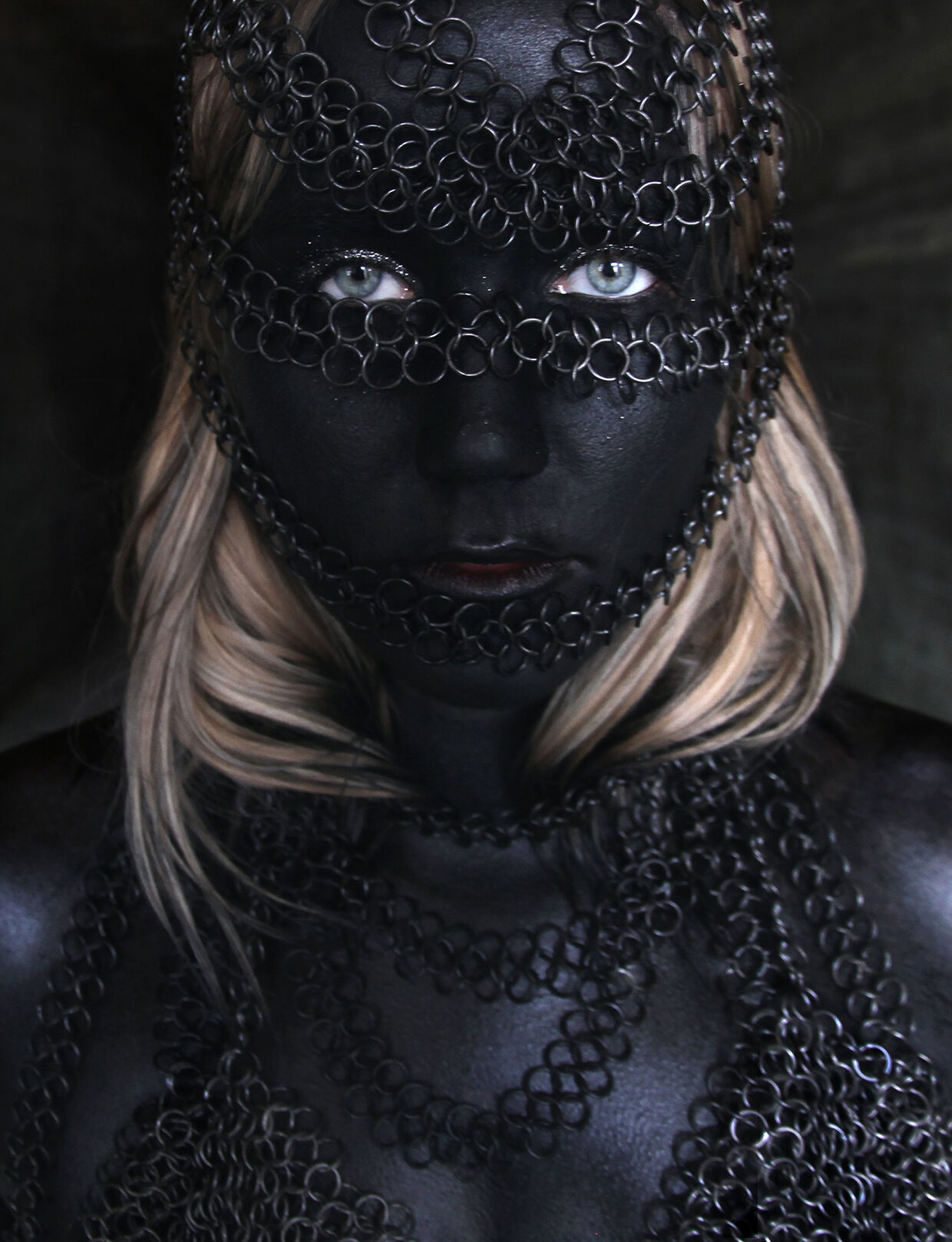 Diesel, known for its great selection of artists, is opening a new gallery "DIESEL ART GALLERY" inside new brand's concept store DIESEL SHIBUYA, where you can experience the lifestyle Diesel presents. In celebration of opening, we will present the first collaborative exhibition of internationally notable talents of today, Simon Henwood and Fannie Schiavoni titled "Black Sun".
Black Sun is a collaboration between Simon Henwood, a multimedia artist based in London who is also a creative director, for Rihanna and Kanye West- directing and designing their tours and videos, and Fannie Schiavoni, a jewelry designer from Sweden currently based in London, whose works are endorsed by major artists like Lady Gaga, Rihanna, and Katy Perry.
"We view the outside world through the window of a computer screen. We neither feel the heat or cold of the changing seasons anymore. We live in the world of the Black Sun."
The flexible structure of Schiavoni's organic chain design that is made from a thousands of rings by hand built are reminiscent of the Geodesic structures of Buckminster Fuller. When weaved together, they become incredibly strong. In this exhibition, showcasing the Schiavoni's chain design, plus, Henwood is creating photography, painting, and sculpture installation inspired by her chain design, "Black Sun" reveals forms, shapes and an experience that is organic and strikingly otherworldly.
Black Sun Concept
Black Sun started with a drawing of a piece of hair made into the shape of a planet. The "afro tangle" drew me to the idea of working with Fannie Schiavoni's chain pieces. Creating a similar structure in three dimensions – the result was the planet of chains - a beautiful structure formed out of seeming chaos – like nature does. The symbol of the sun in history has many meanings to different cultures - an object of worship as well as a source of life. In "our world" of the Black Sun we explore our own mythologies – borrowing from other cultures and scientific theories. The chains represent the rays of the sun – binding the body - a physical presence. The characters in the book are worshippers, or slaves of the Black Sun. Not Mayan or Egyptian, but modern day characters shaped by the shadows of ancient cultures. Our studio is ideally situated next to the British Museum in London – a constant reminder and source for inspiration. The Black Sun reminds us of the constant change in our lives. As a part of us dies something else is born to take its place.
In this exhibition, in addition to the artworks of Black Sun, Henwood's previous artworks, Rihanna's live performance costumes, and original jeans designed by Schiavoni in celebration of Diesel Art Gallery opening will be shown. Experience Diesel's new art spot, DIESEL ART GALLERY.
個性的な映像作品で「奇才」の異名を持つ映像作家スパイク・ジョーンズによる展覧会
"THERE ARE MANY OF US - I'M HERE"をDIESEL ART GALLERYで開催!!
本展は、2010年にサンダンス映画祭で発表されたスパイク・ジョーンズ初となるラブ・ストーリー短編『I'm Here』をDVD+CD+BOOKという形でパッケージ化した『THERE ARE MANY OF US』の日本語版発売を記念し、この作品に凝縮されたスパイク・ジョーンズのイマジネーションを写真とスケッチと映像によってマルチ展示します。
また、ロボット・デザイナーのソニー・ジェラシモウィック、ネズミの造形作家のメリル・スミス、主題歌のアスカ・マツミヤら、スパイク・ジョーンズの『I'm Here』に参加した注目のアーティストたちも紹介。
スパイク・ジョーンズの作品に込められたメッセージを探り当てて下さい。
LIMITED ITEMS
会期中DIESEL ART GALLERYでは、スパイク・ジョーンズのアート作品や『THERE ARE MANY OF US』日本語版(DVD+CD+BOOK/コントラリード発行)に加え、限定Tシャツやトートバッグなどオリジナルグッズを発売中!
SIMON HENWOOD
Simon Henwood is a multimedia artist who has served as creative director for several major artists, including Kanye West and Rihanna. The video he directed for West"love lockdown"nominated for three awards for MTV VIDEO MUSIC AWARD and cited as Time magazine's video of the year. In addition to the work of"Rated R" campaign for Rihanna's 4th album, Henwood's visual works of Roisin Muryphy and Devendra Bahhart are widely well known.
As a international exhibited painter and filmmaker, his work has been exhibited at MOMA, New York、UCLA Hammer Museum, Los Angels、and Institute of Contemporary Art, London. He has had over 20 books published on his work and published and edited his own magazines - Purr magazine (1993) and ALICE (1997) and has recently launched his own publishing company – based in London and distributed in Europe through museums and Art book stores. "Black Sun" is the third book to be published under the Henwood Library and features a first time collaboration with another artist.
As writer and director, Henwood has had his own animated show for Fox produced – Johnny Pumpkins. He has also written for other shows including The Simpson's and is the author of a dozen children's books.
He is currently working on a major two-man show with Francis Bacon's estate – showing in Paris in 2011.
FANNIE SCHIAVONI
https://www.instagram.com/fannieschiavoni/
Fannie Schiavoni is a fashion designer who's own Jewellery collection is sold worldwide through such stores as Brown's Focus, Selfridges, and Barneys. Her work is also endorsed by major artists such as Lady Gaga, Rihanna, Katy Perry, Scissor Sisters, Bono (U2) and has been regularly profiled in Vogue, Harpers and numerous other fashion journals.
Born in Sweden, Schiavoni draws on traditionally source materials for her inspiration, - learning the original hand craft skills through their original and practical applications – before applying it to her own unique signature collection of original designs.
The youngest recipient of the New Gen Award from the British fashion council. Schiavoni is the only student to be awarded this prestigious grant at BA level.
Having worked for Hussein Chalayan, Giles Deacon, and Julien Macdonald- this background in tailoring is reflected in her accessories pieces, which are hand crafted and constructed by Schiavoni herself. Her own collection is now in it's 4th season and continues to expand – adding a menswear collection this season.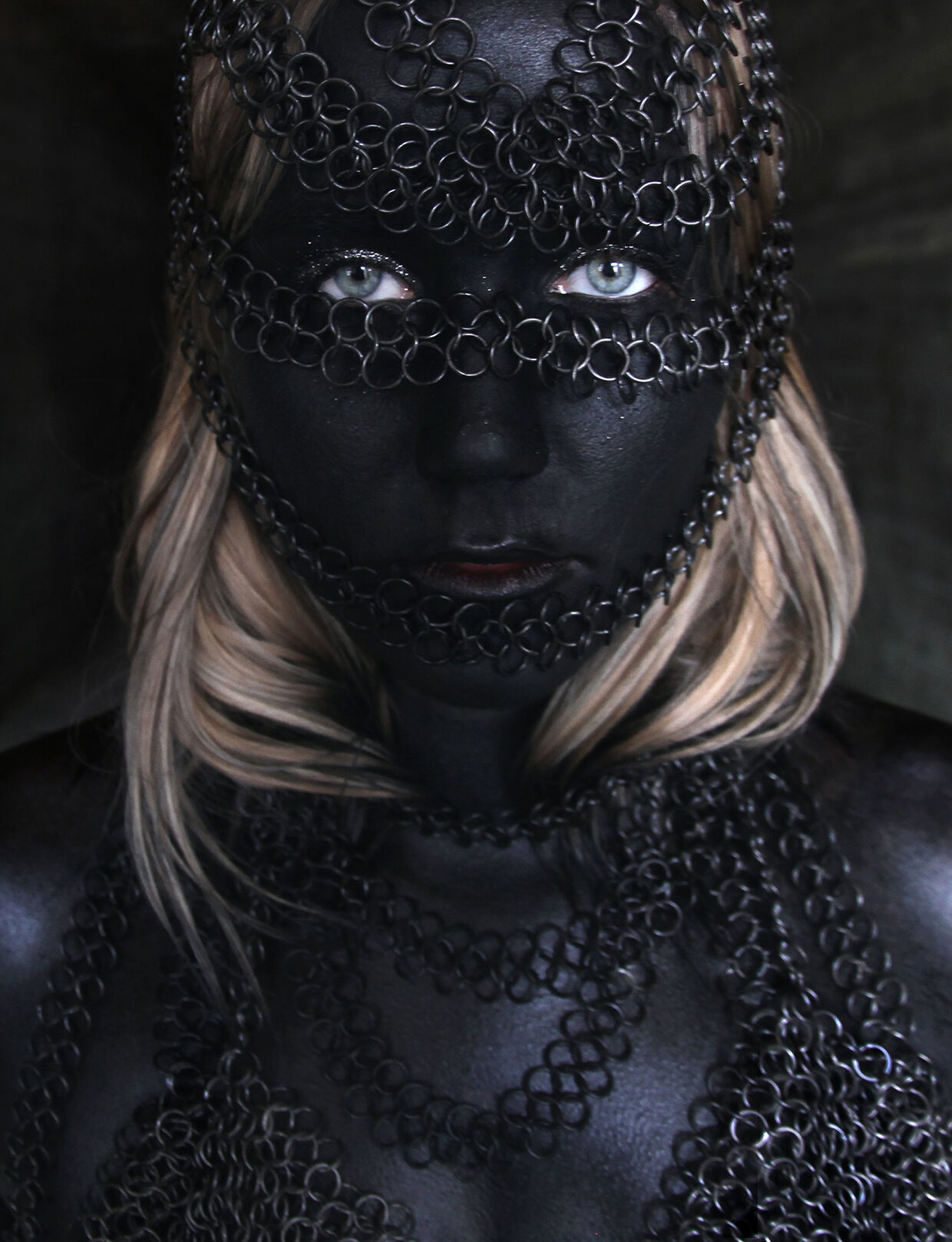 Images by Simon Henwood, chains by Fannie Schiavoni 2010
Images by Simon Henwood, chains by Fannie Schiavoni 2010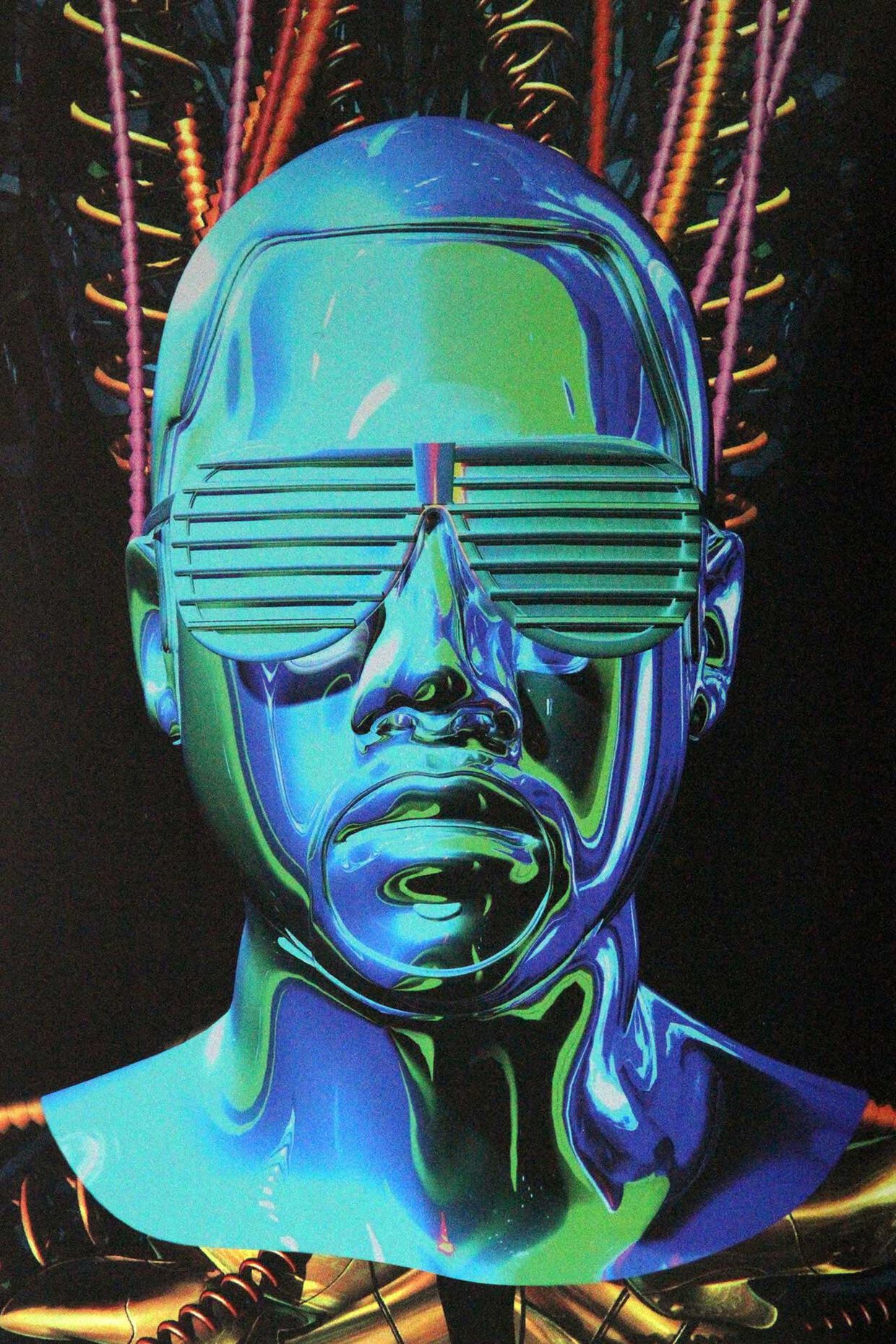 Tour poster for Kanye West Glow in the dark tour. Designed and conceived by Simon Henwood.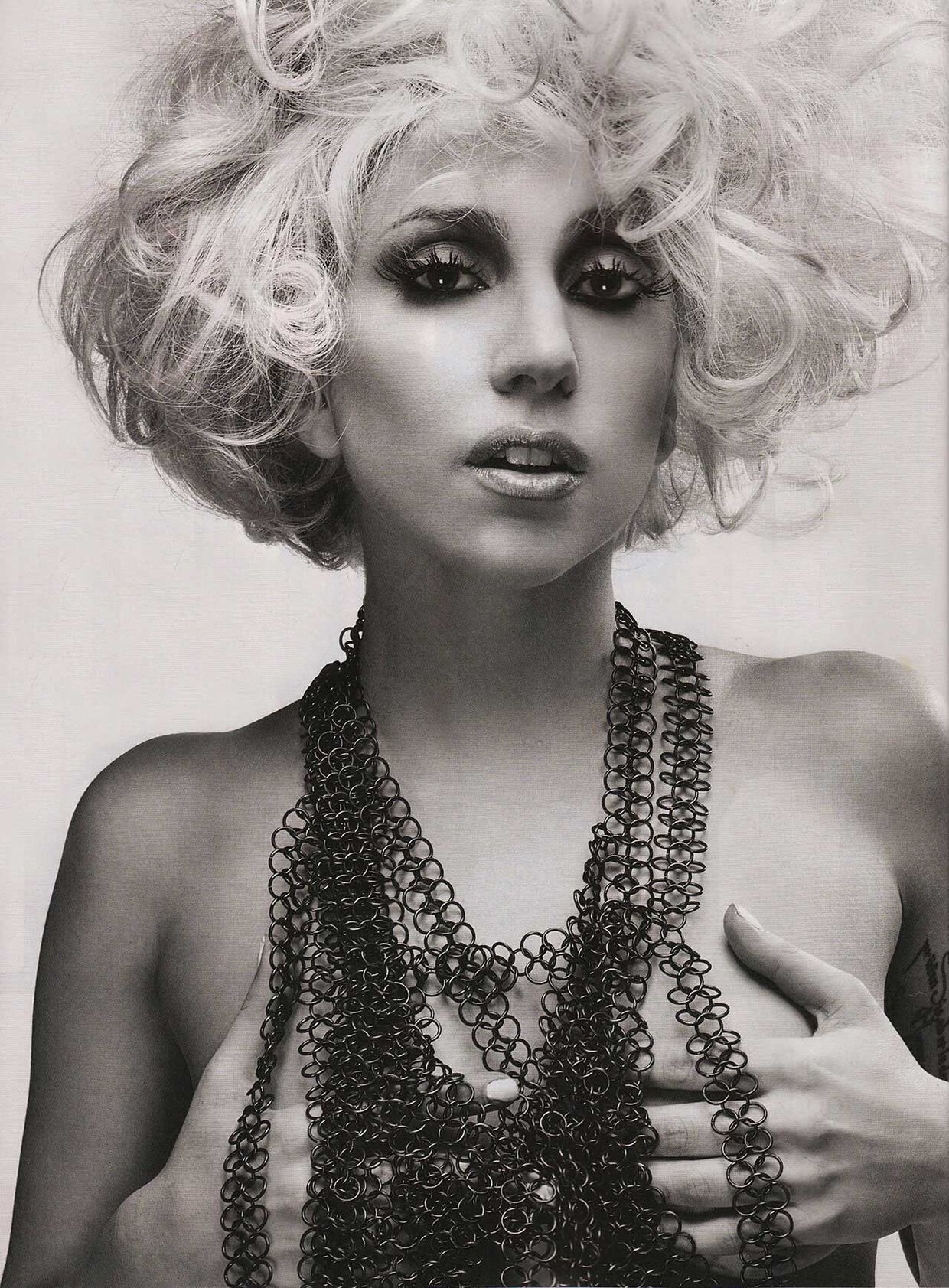 Lady Gaga photographed by John Wright for 'Q" Magazine.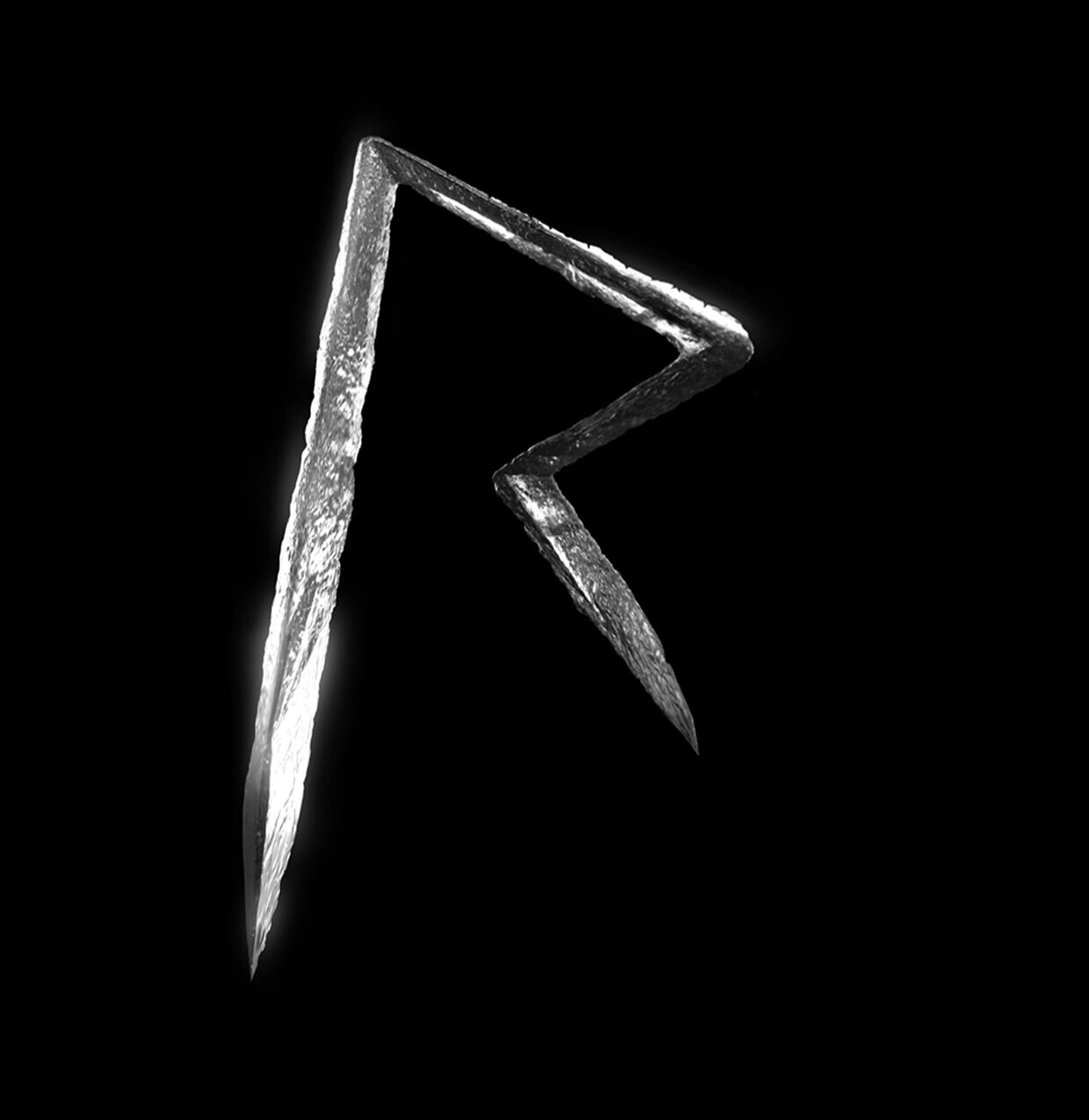 "R" logo designed for Rihanna's "Rated R" album campaign by Simon Henwood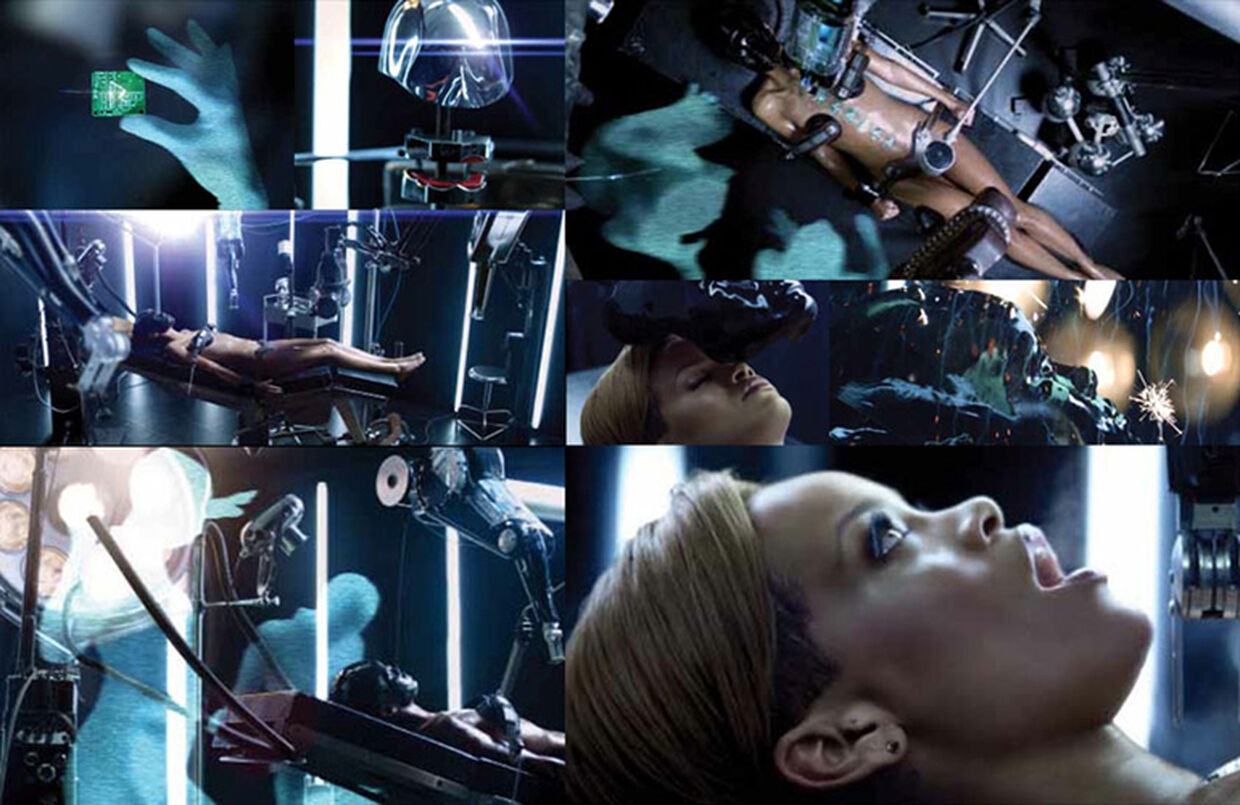 Rihanna - various video stills for the American music awards 2009 directed and designed by Simon Henwood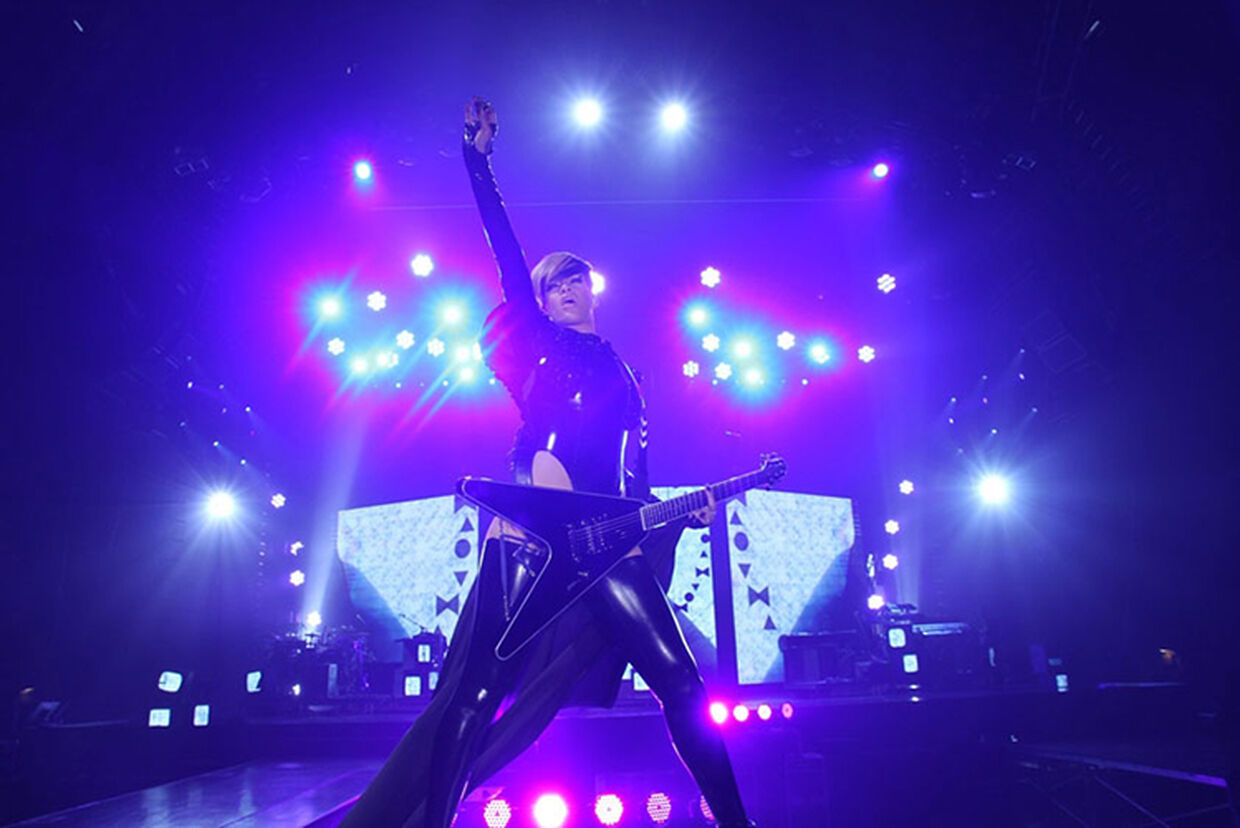 Rihanna - Rock Star stills shoot for Tour book and VHI billboard posters 2010 by Simon Henwood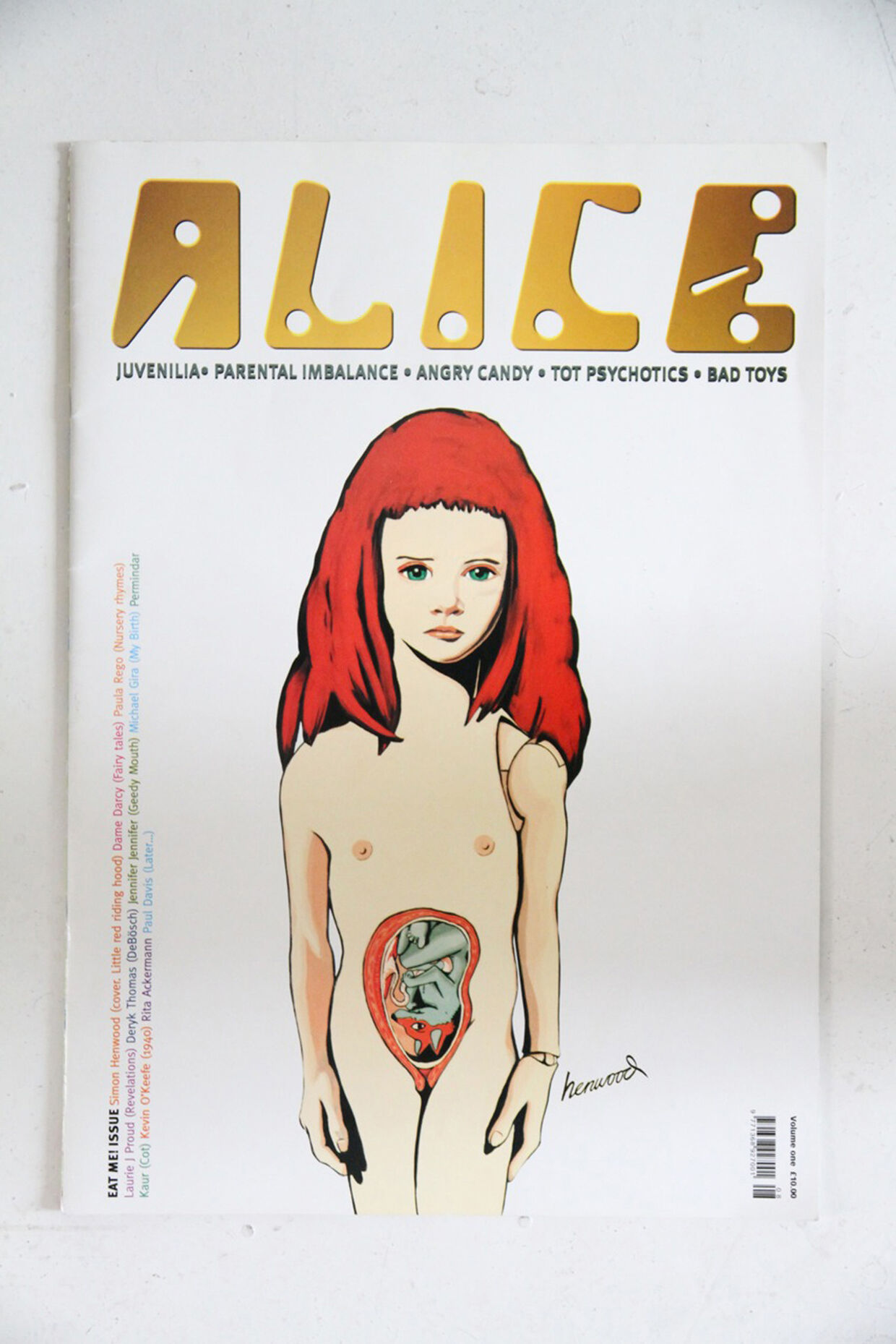 Alice magazine - Cover artwork, published and edited by Simon Henwood 1997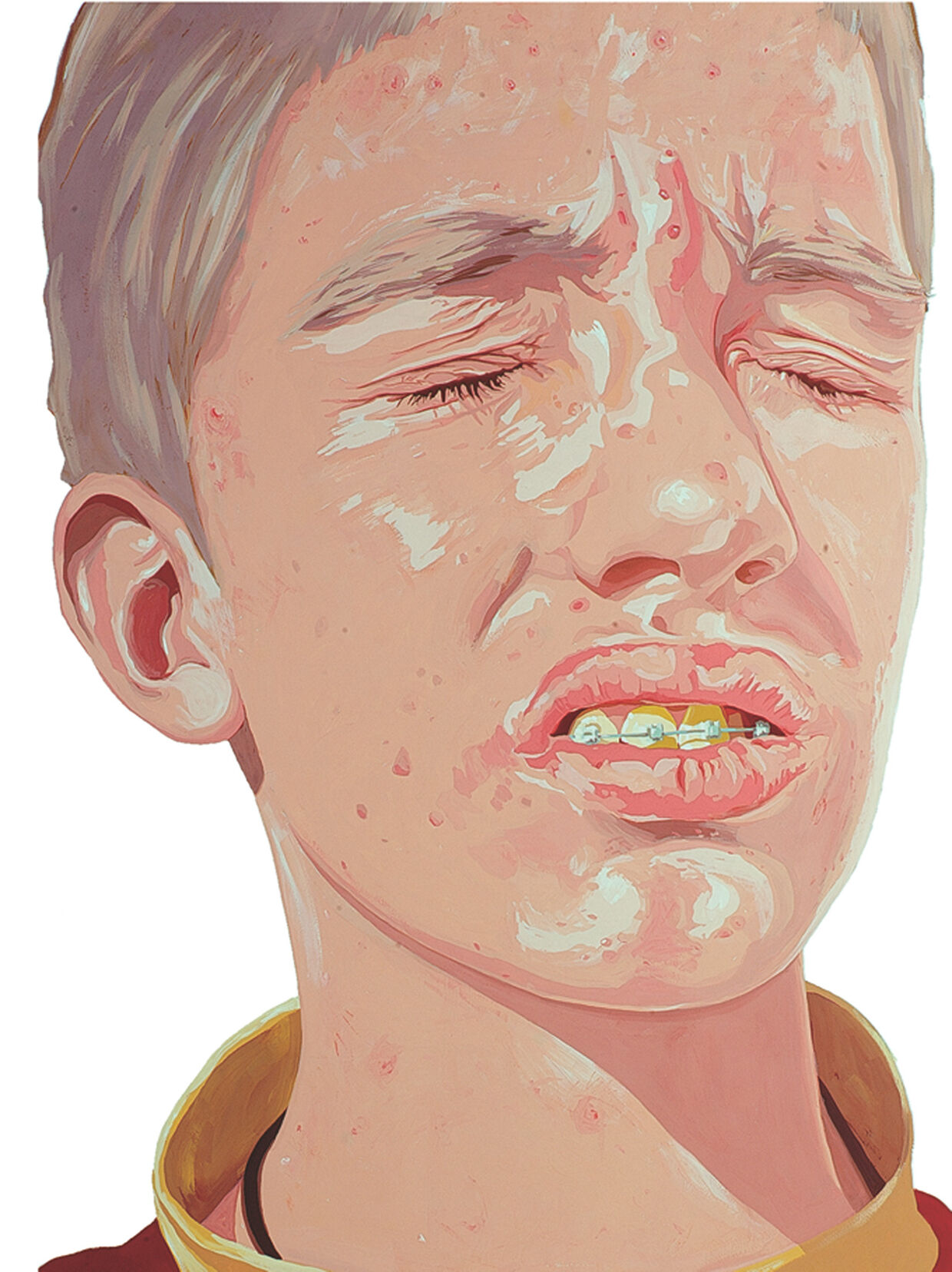 "Joey - Las vegas" 1997 - 100 x 140 cm Goache on paper by Simon Henwood (Collection of the artist)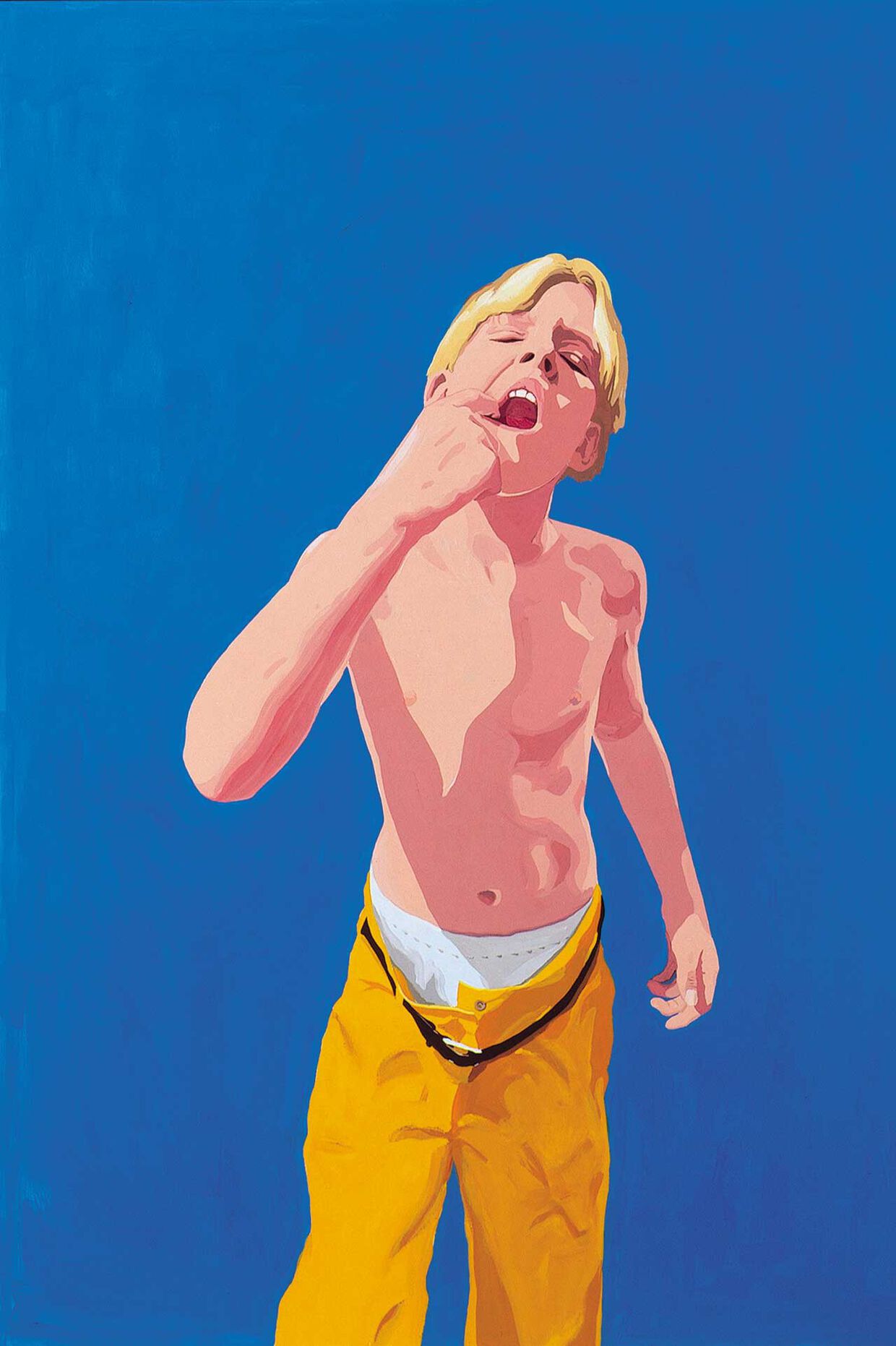 "Jonny - Las Vegas" 1997 - 100 x 140 cm Gouache on paper by Simon Henwood. (Collection of Larry Clark)
Title: Black Sun
Artist: Simon Henwood + Fannie Schiavoni
Curation: Kimiko Mitani Woo / MW Company
Date: 2010.11.20 (SAT) ~ 2011.2.13 (SUN)
Venue: DIESEL ART GALLERY
Address: cocoti B1F, 1-23-16, Shibuya, Shibuya-ku, Tokyo
Web: www.diesel.co.jp/art
Hours: 11:30 -21:00
Holidays: Non-regular holiday
Cooperations:
Virgin Atlantic Airline
Shoko Akutagawa
Kimiko Mitani Woo / MW Company
Independent Art Curator / Art Producer.
After a career at Wieden + Kennedy Tokyo as an account executive of Nike, Kimiko Mitani Woo follows her dreams working with "Asian art and design". Having worked on a few art projects such as Akasaka Art Flower 08, the artist management for Nam June Paik Art Center Opening, she established MW Company in February 2009 and started working in art producing in Tokyo and Shanghai. The main role of the company is to expose young and upcoming artists who represent a unique and non-traditional perspective of the world. By doing so, MW Company provides and encourages opportunities and development of the East Asian art scene.
The previous projects are: the curation for DIESEL DENIM GALLERY AOYAMA 2009 and GYRE ART WINDOW, guest curation of JENKINS at CCC in Shizuoka, PR for CREAM YOKOHAMA International Festival for Arts and Media 2009. Currently, she has been preparing for upcoming Shanghai project.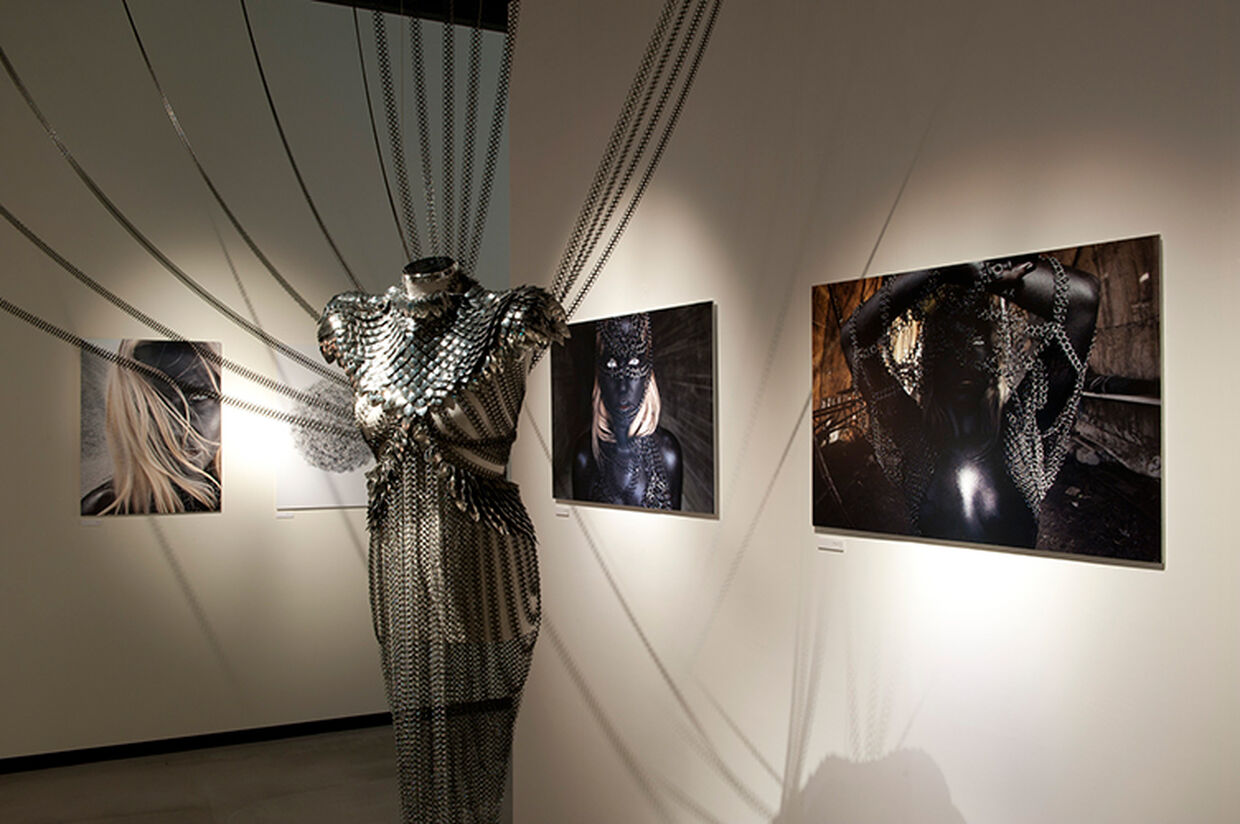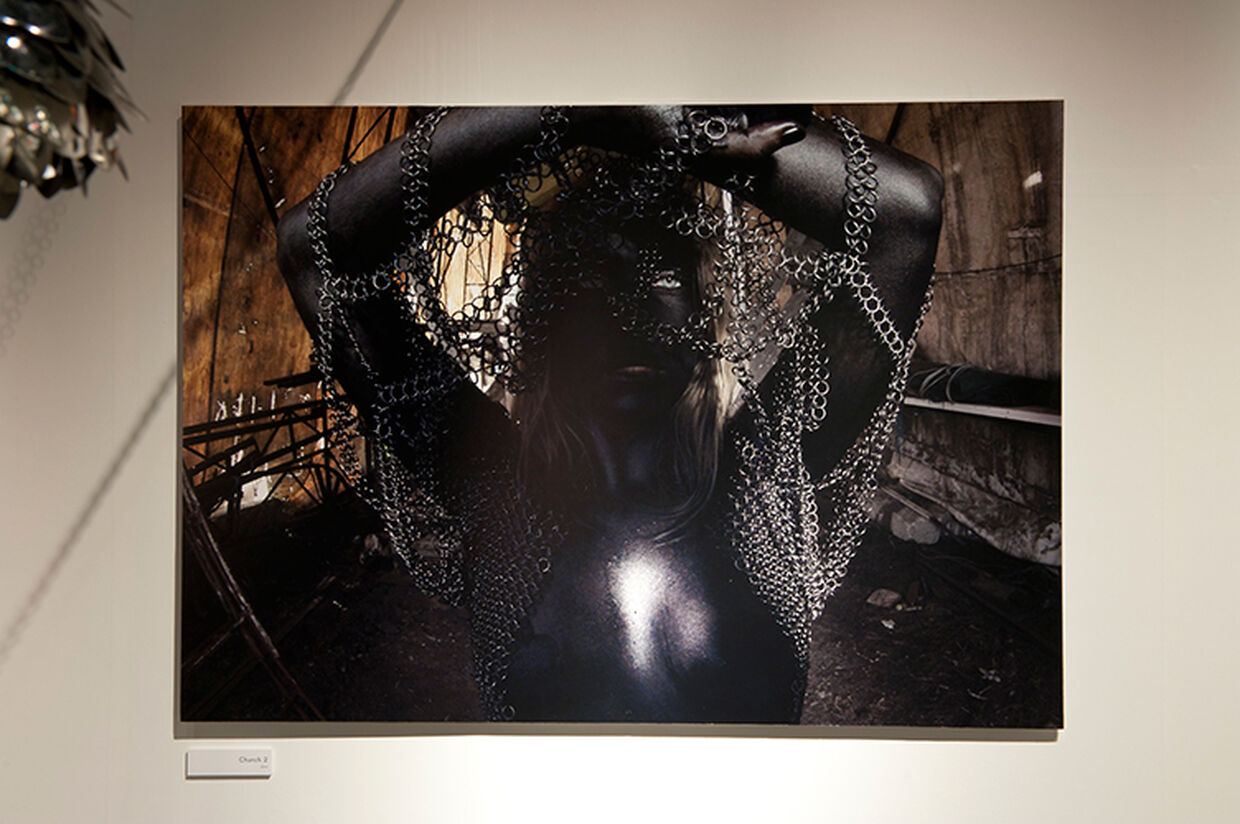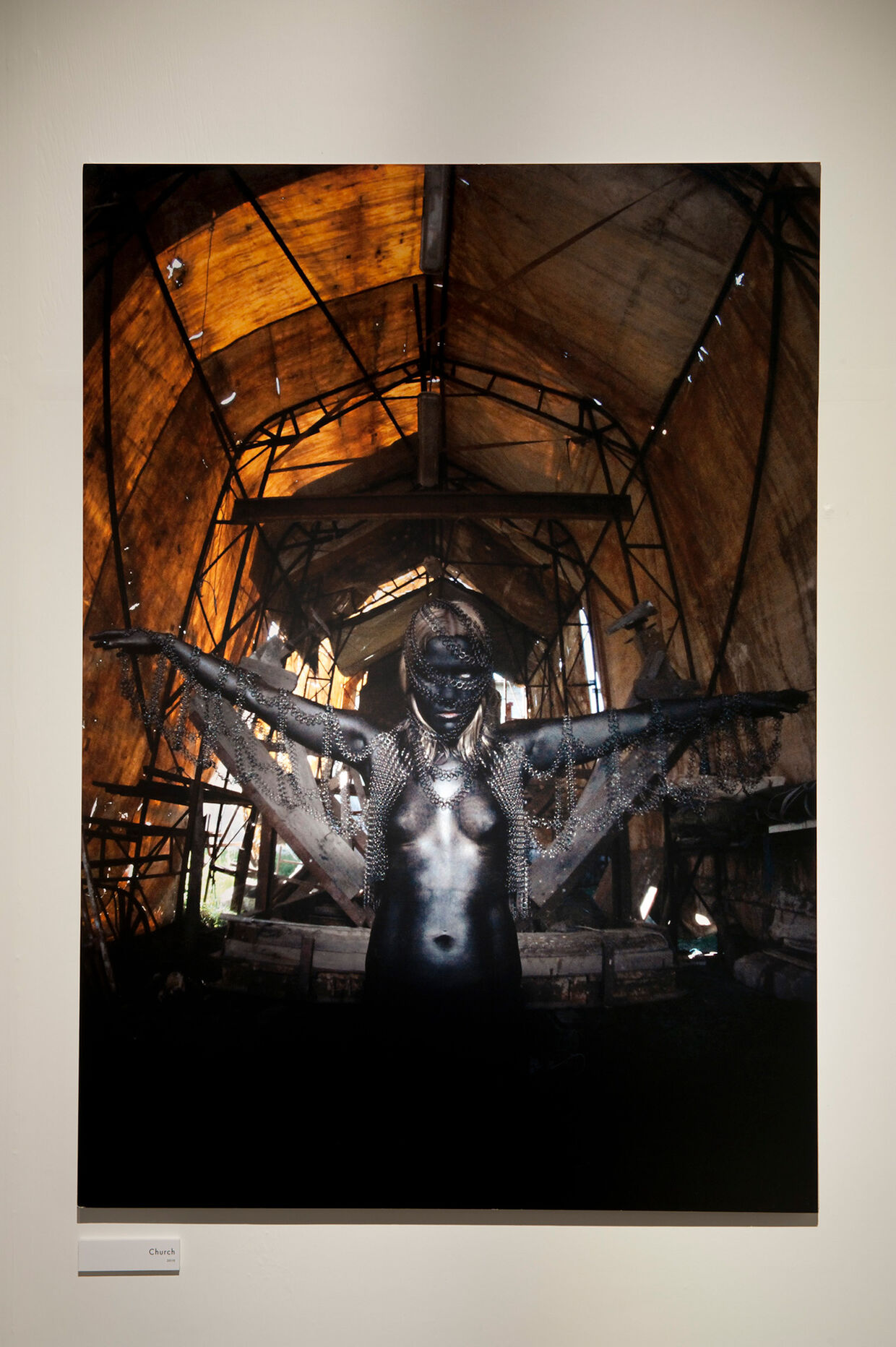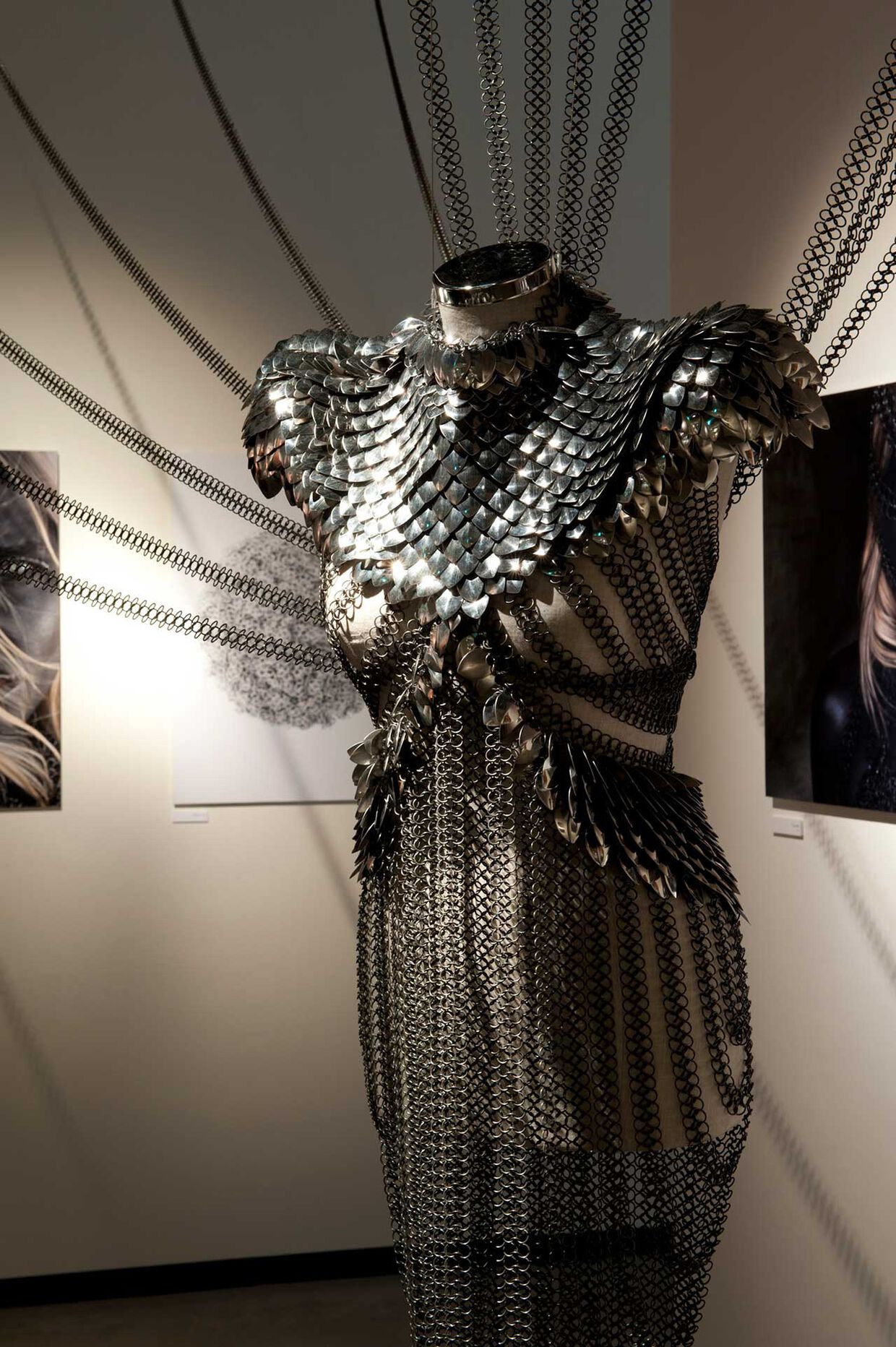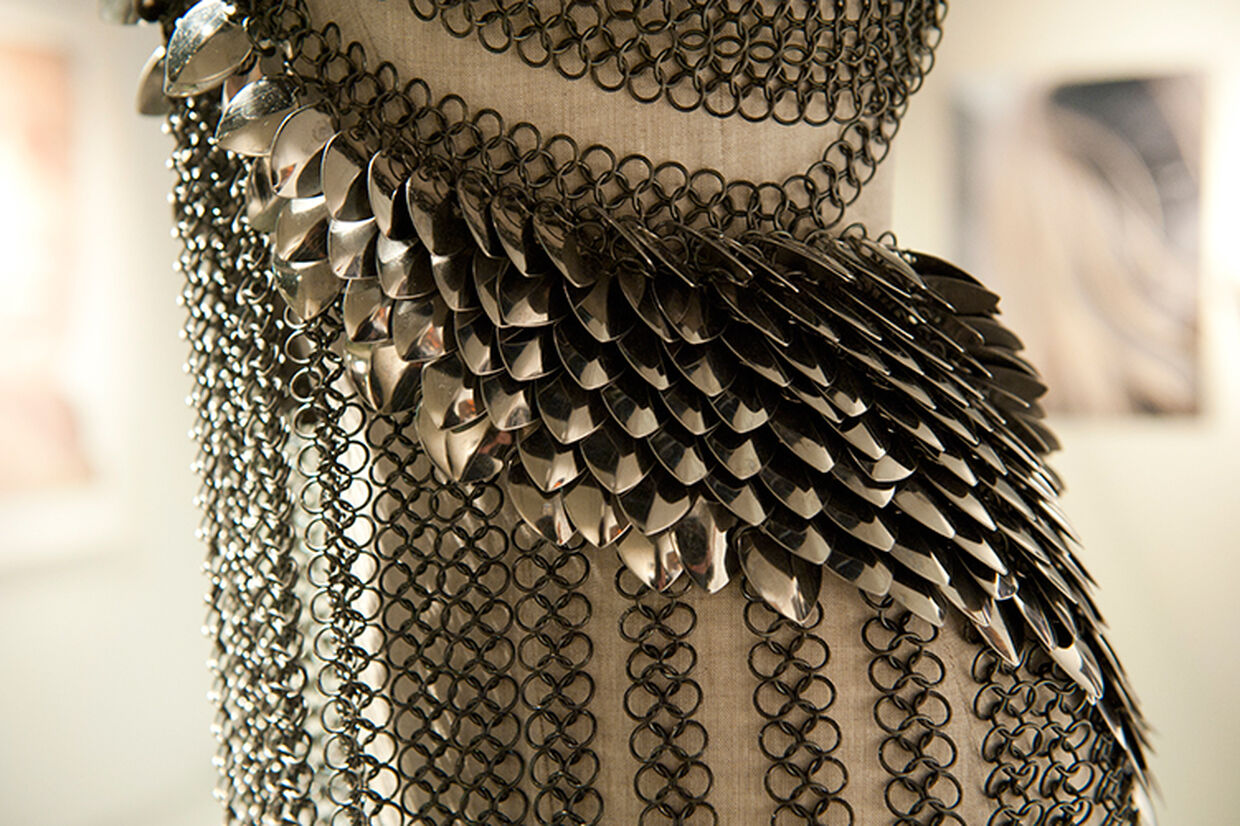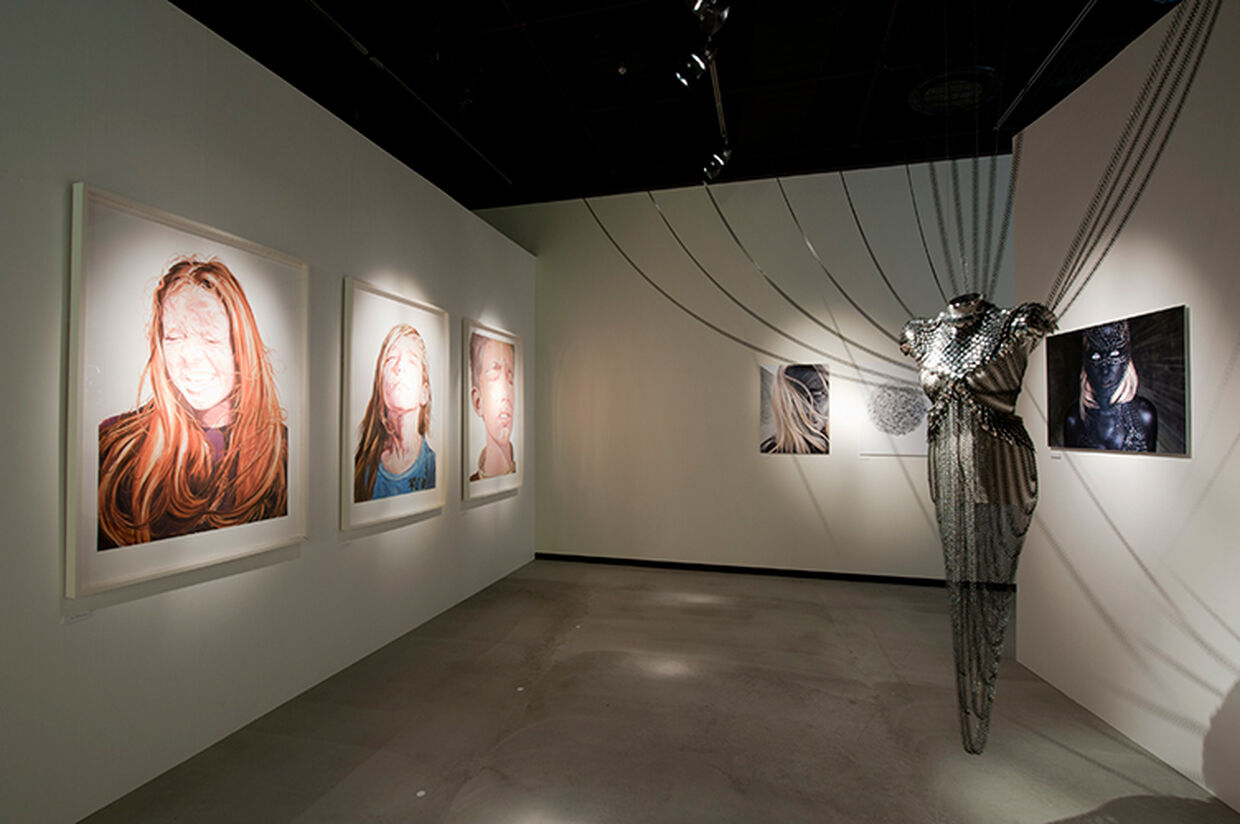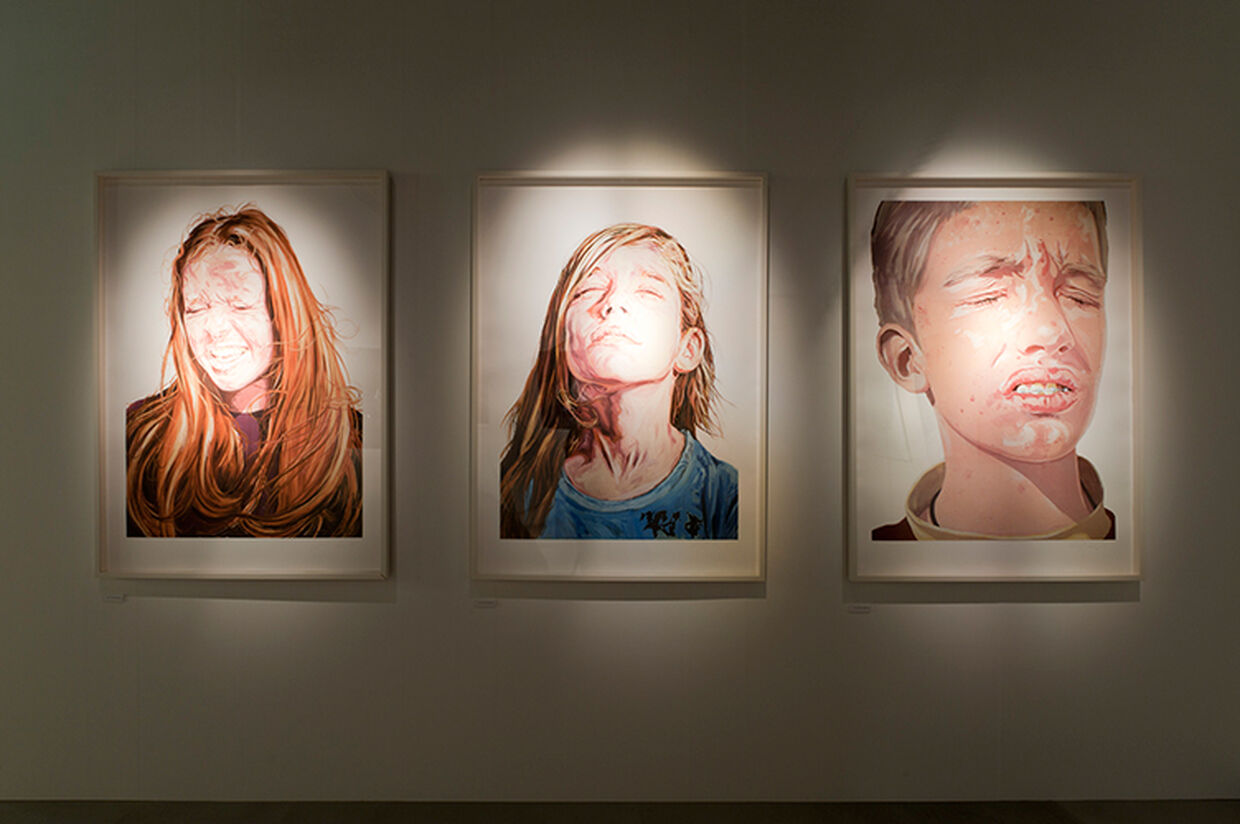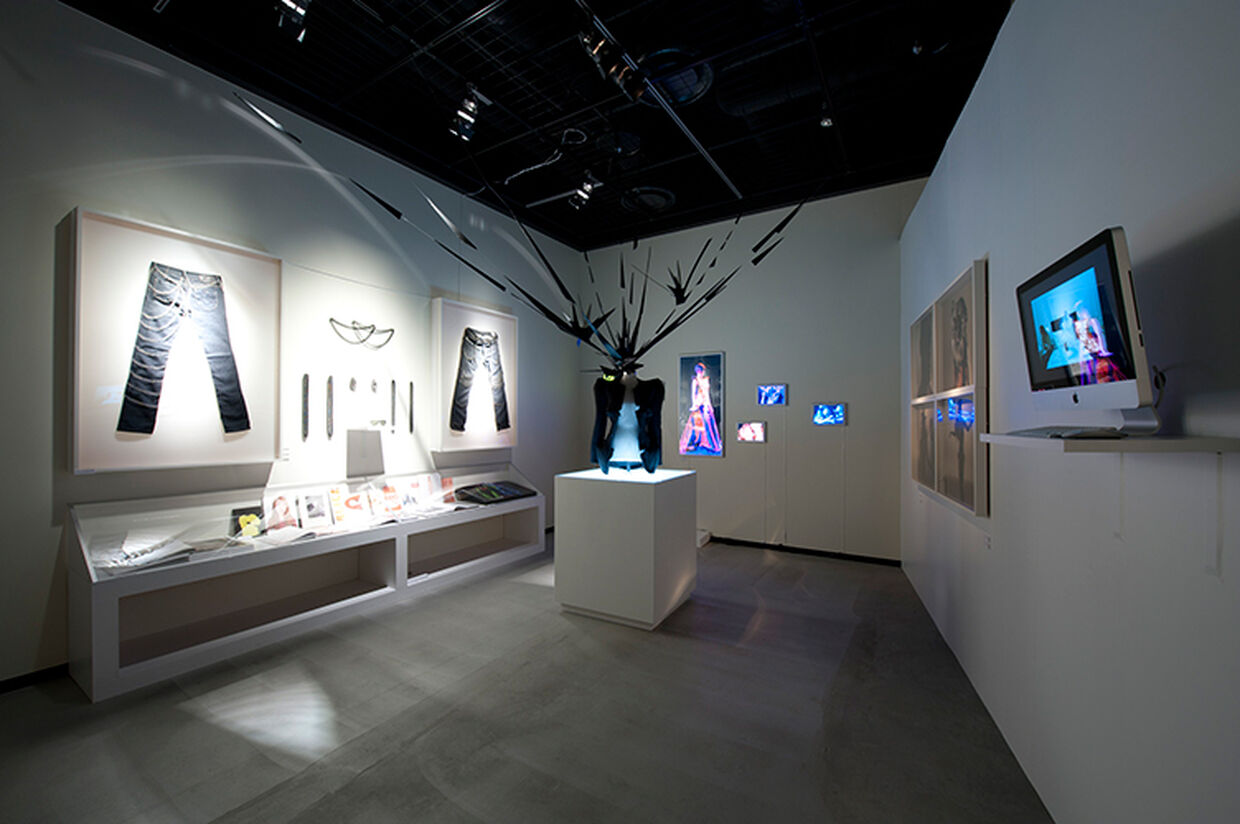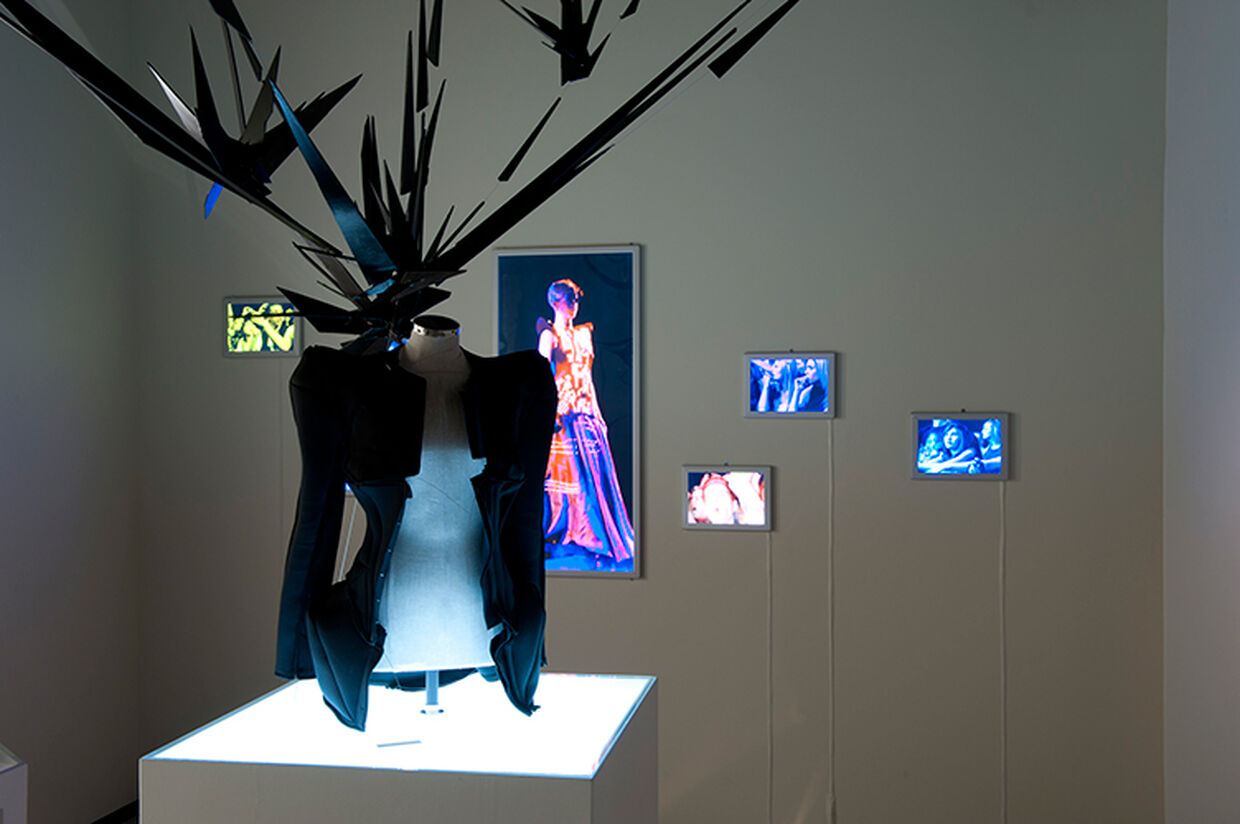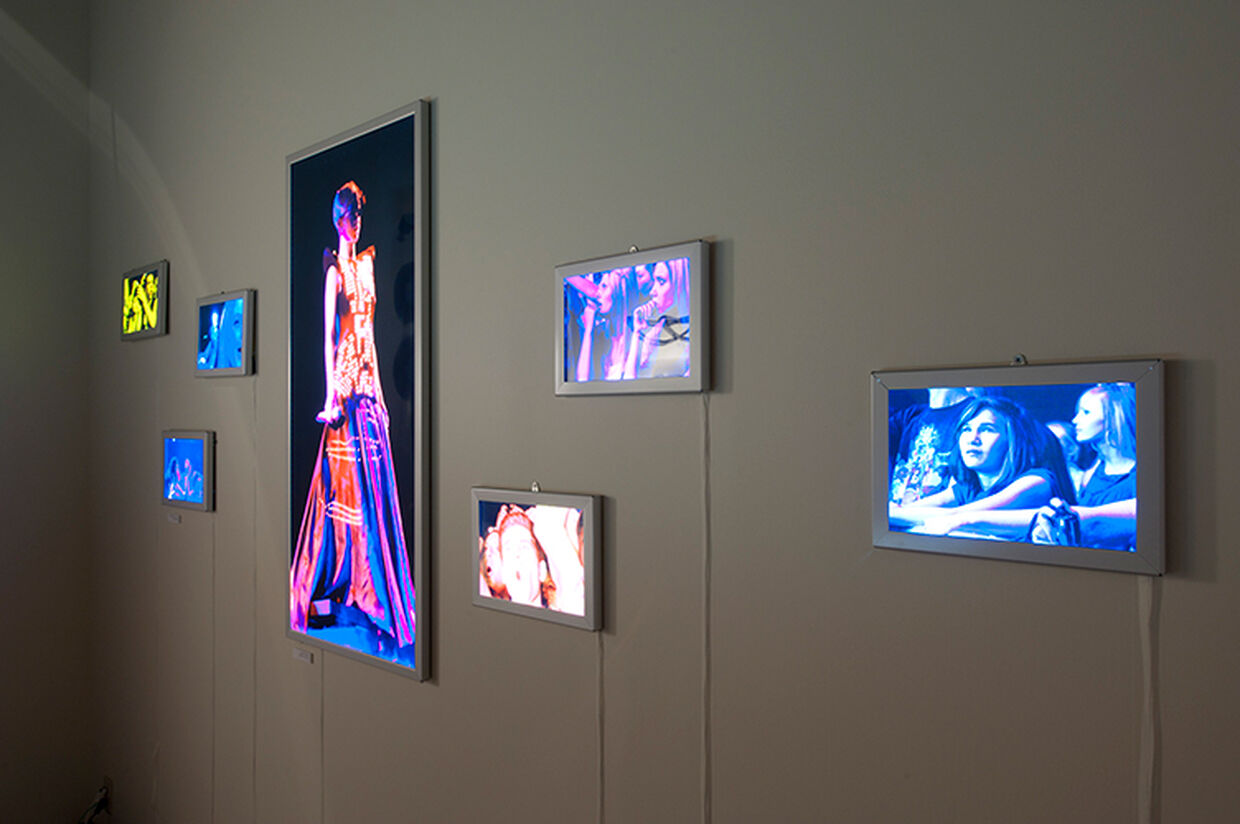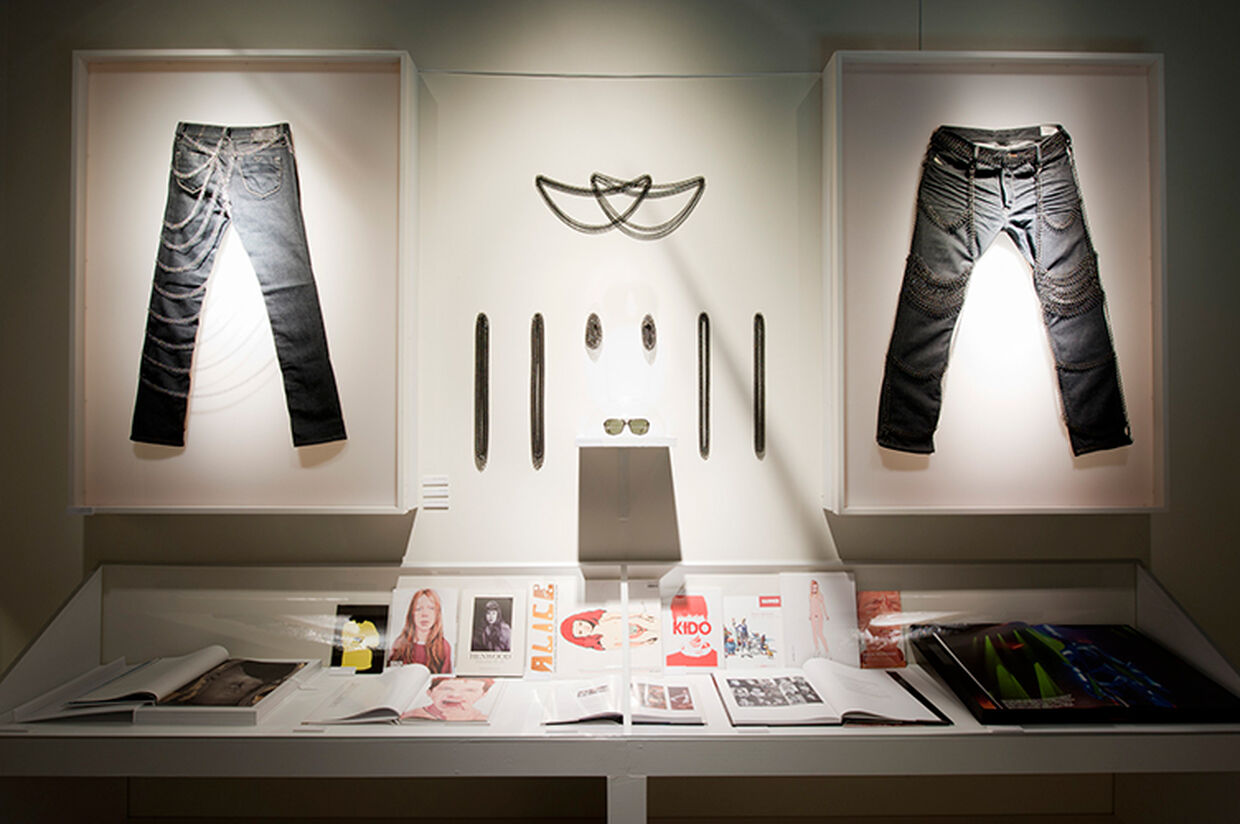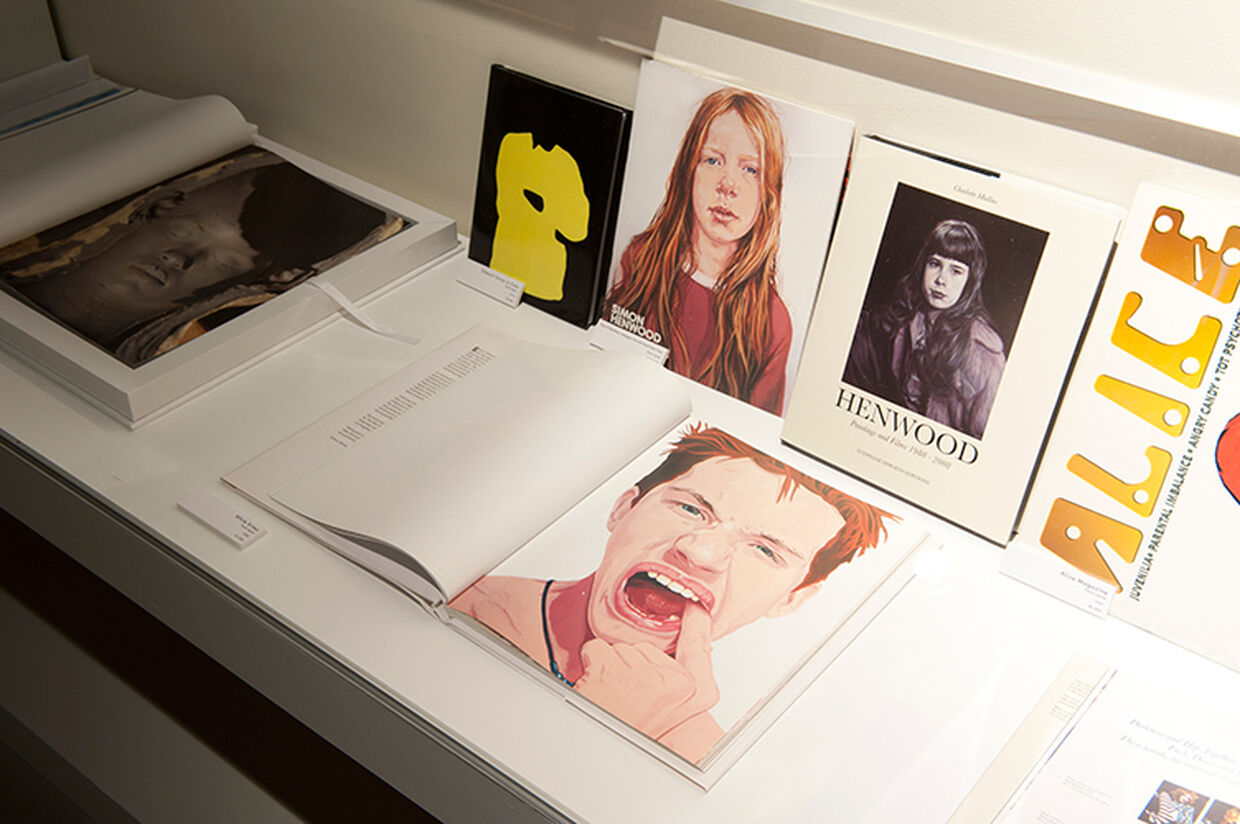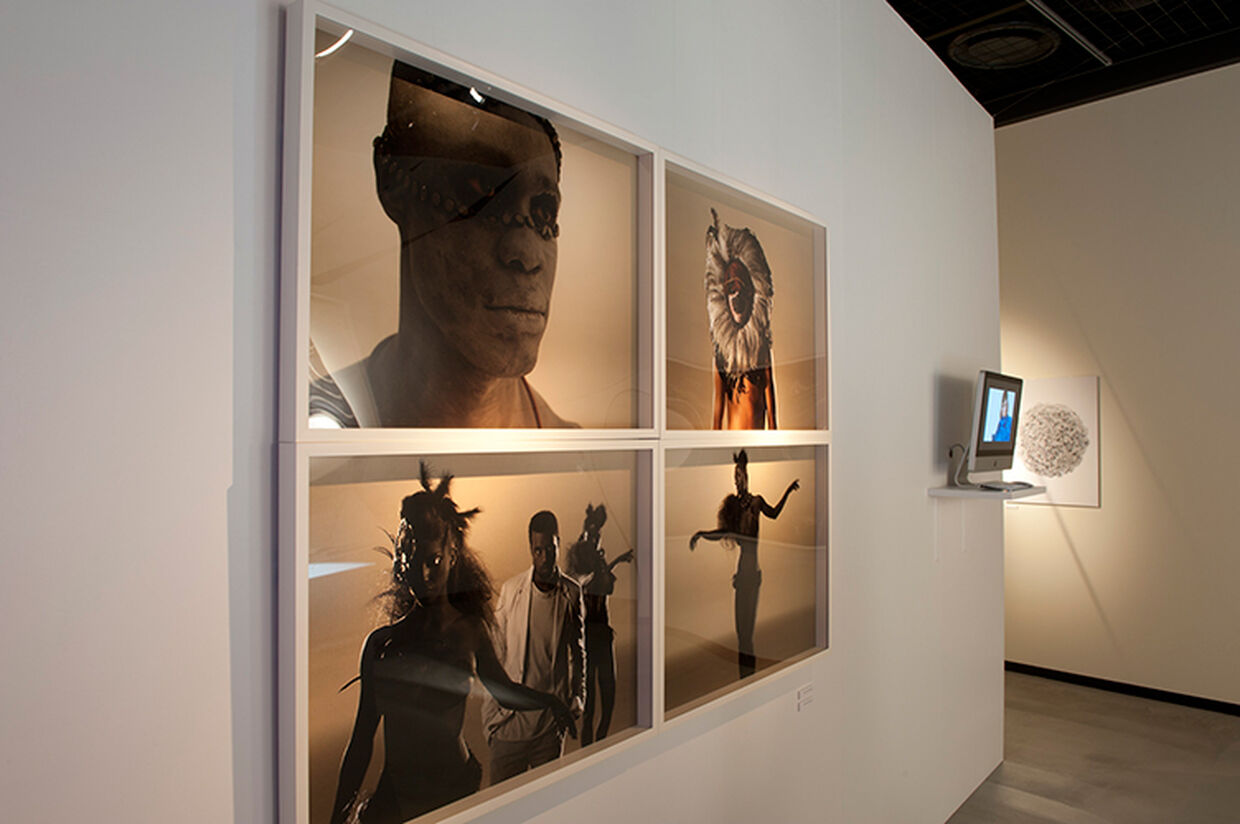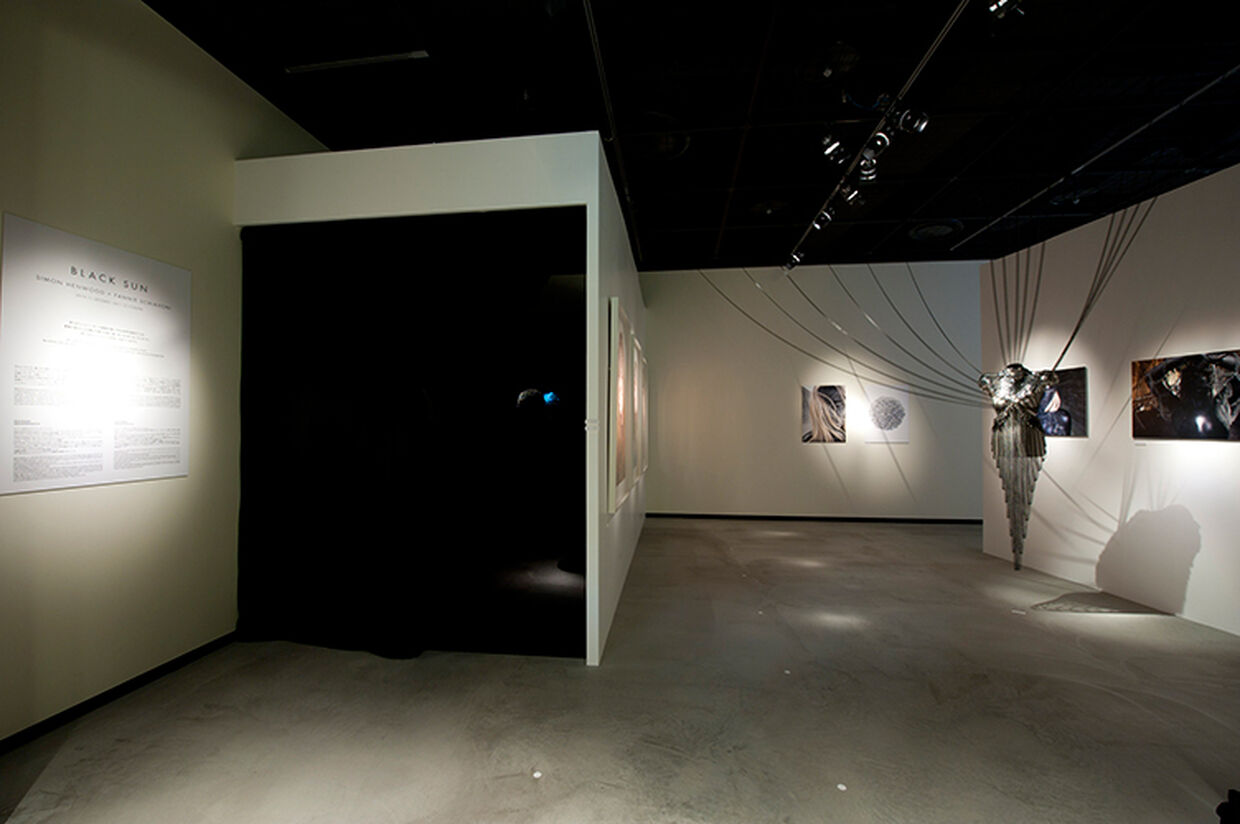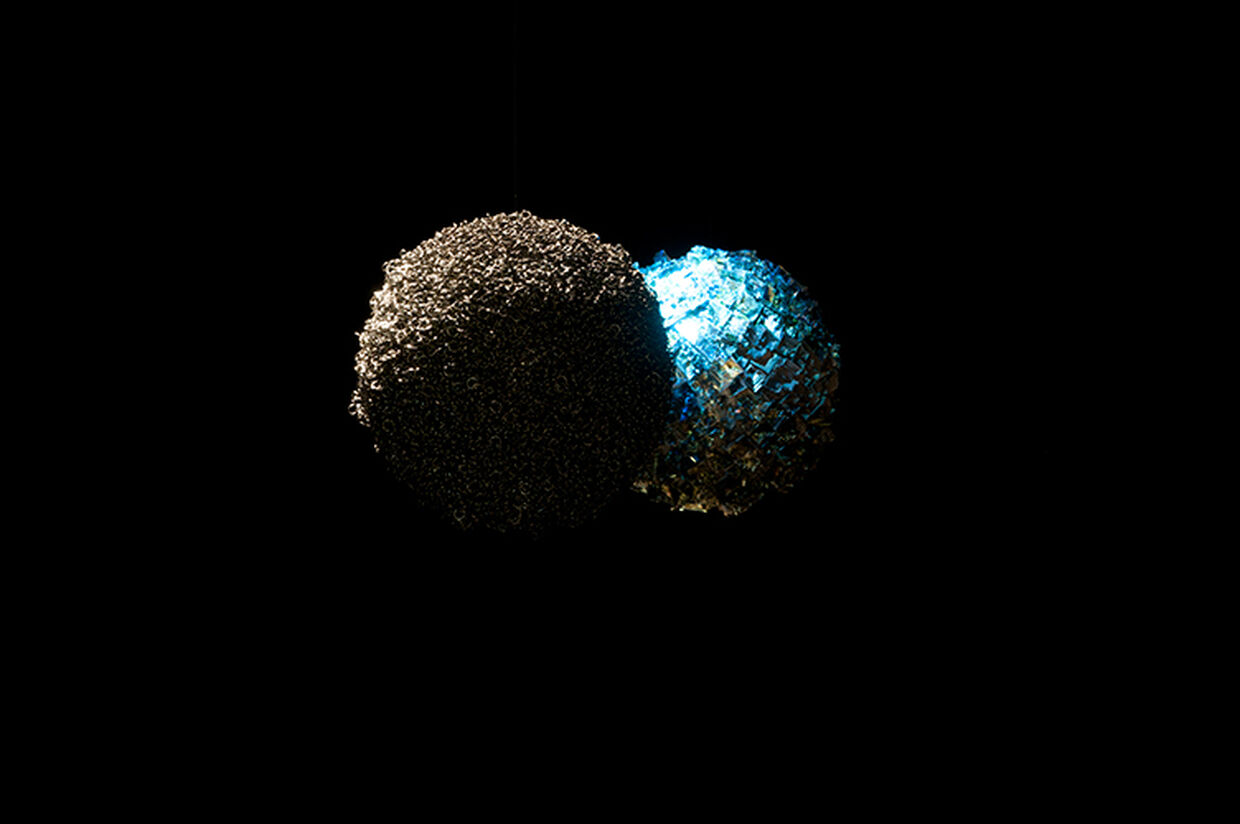 SIMON HENWOOD + FANNIE SCHIAVONI
SPECIAL INTERVIEW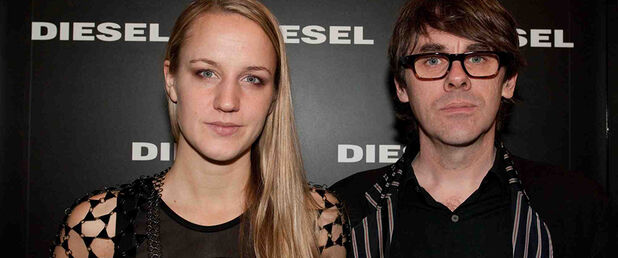 I met Fannie while I was doing stage costumes for Rihanna's "Rated R" campaign. We exchanged ideas while working together over the course of 6 weeks, and Fannie showed me her chain designs, which I immediately loved. The idea of the Black Sun had been floating around in my drawings of ideas for a couple of years and I had started to make drawings of this star using hair, but I think the idea of making a similar piece from chains came first and then we started to bring the fashion element in again. The concept is very simple. It is returning to look at the sun as an icon in the way ancient cultures worshipped it. The message is about how we take it for granted and how its power passes us by today. As more of us live our lives through computer screens the world outside our window is eclipsed, so the idea of the "Black Sun" was that the sun only shines when people are looking at it. The images we used were based on Egyptian and Mayan culture and also the influence science had on destroying the idea of the "Sun God". The highlight for any exhibition has to be the response, so I am hoping to be on scene to see it for myself. When they look at the pictures hopefully they view this as a moment they had an idea that changed their life.
-- Simon Henwood
This time we're showing collaboration items that combine chains with Diesel's denim. Diesel's fun and rocky attitude suits the chains I use very well, so I felt like I could go a bit crazy with the design. There are varied approaches to the construction of the chains, so this helps in designing an installation and also allowed me to make full use of all my experience. The idea of creating something more as a sculpture of course involves a lot more work as you have a hundred times the amount of chains to use to construct the piece. The sheer volume and weight is an issue. Keeping a beautiful ascetic under these constrains was the real challenge.
The chains are like the rays of the sun. They wrap around the model in a different way than they would work as jewelry ? it's more like they are consuming the body. When we took pictures of the installation the chains looked like the sun, while the metallic surface absorbs and catches the light at the same time. I think they have a huge presence without dominating everything around them ? in a way just like the sun.
-- Fannie Schiavoni
* This interview is reprinted from +81 Magazine vol. 50
+81
+81 is a visual magazine launched out of Tokyo in 1997. From graphic design to fashion, photography, film, and music, +81 covers creative scenes around the world with a different theme every issue through interviews with artists along with samples of their artwork. +81 has also won much support for the distinctive editorial design of its pages. All articles are printed bilingually in both Japanese and English, which has lead to +81 being carried at booksellers not only in Japan but many other countries in the Americas, Europe, and Asia as well. We have also released several mooks and special editions on an irregular basis over the years like the photographic travelogue series +81 Voyage and the art book Tokyo Visualist, which was curated by specialists from NY and Tokyo. Meanwhile, in 2009 we held the first edition of our new creative conference Tokyo Graphic Passport. 2010 has also been a year of multifaceted projects with the simultaneous opening of the capsule concept gallery +81 Gallery+Lab in the 3331 Arts Chiyoda building and the launch of our independent publishing label, +81 Publishing.
商品を削除しますか?
次の商品を買い物カゴから削除しますか?